Articles tagged:

Yankees suck
Truth be told, I have kind of forgotten that "Yankees Suck" is a somewhat inappropriate phrase.
I feel pretty strongly when it comes to being a fan that one should support his/her team to the fullest and not downgrade the opponent.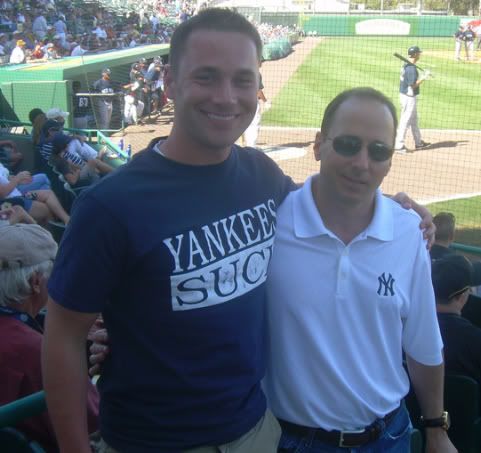 The man on the right (in case you couldn't tell since the sunglasses on his face covered up the jelly donuts under his eyes), is Yankees GM Brian Cashman.