Cavs had anti-Steph Curry shoe policy during rival with Warriors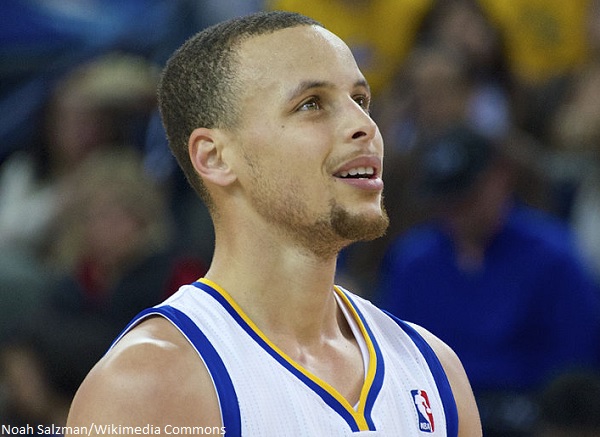 The Cleveland Cavaliers and Golden State Warriors developed quite the rivalry before LeBron James left his hometown a second time, and that apparently led to some strict footwear policies.
In a feature he wrote this week for Bleacher Report entitled "The Politics of Kicks," Ric Bucher shed some light on how seriously NBA players take their sneakers. While plenty of players who don't have their own shoe deals wear the signature shoes of other players, it is apparently frowned upon to do so when you're going against said sneaker endorser. For example, Draymond Green told Warriors third-string center Kevon Looney he could not wear James Harden's Adidas shoes during a game against the Houston Rockets last season.
Looney recalled equipment manager Eric Housen replacing his shoes before the game without his knowledge.
"Draymond says you can't wear them," Housen told Looney. "They're James Harden's shoe, and he says you can't wear the shoe of a guy you're playing against."
Green said the policy is "not a team rule at all," but he believes it's impossible to gain the respect of an opponent if you're wearing his shoe. The Cavs apparently felt the same way, as they had a strict policy regarding Stephen Curry's Under Armour shoes over the past several years.
It was understood more than plainly stated, leaving one member of the Cavs' Finals roster last year unaware of the rule—but only, perhaps, because he never considered wearing UAs. Another former Cavalier texted: "There was no way anyone on [Cleveland] the last few years would wear [them], for the obvious reasons."
It became very obvious that Curry was not the most popular person in Cleveland's locker room, and that is no surprise given how often the two teams squared off. While you might think changing up footwear on principle is a bit excessive, it makes sense for a player to avoid doing anything that might give his opponent a mental edge.