Charles Barkley, Reggie Miller condemn Indiana religious freedom bill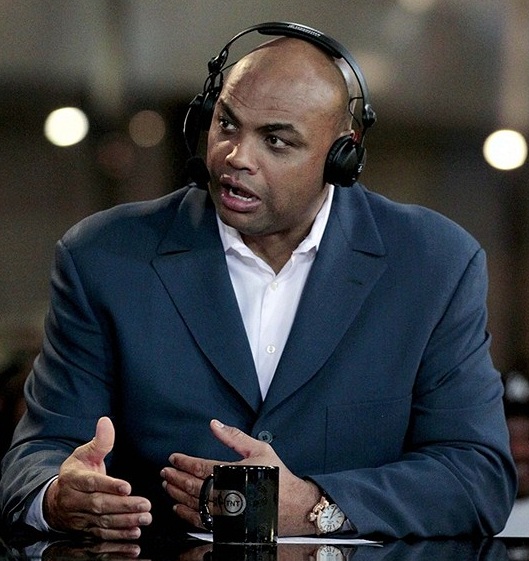 Basketball icons and TV commentators Charles Barkley and Reggie Miller issued statements on Friday condemning the new Indiana "religious freedom bill," which was signed into law on Thursday.
Senate Bill 101, which takes effect in July, prohibits state or local governments from substantially burdening a person's ability to exercise their religion — unless the government can show that it has a compelling interest and that the action is the least-restrictive means of achieving it.
Though the bill is being touted as one that increases religious freedom, many detractors are concerned that the act would result in discrimination against particular groups such as gays, lesbians and transgenders.
Barkley, who is no stranger to political and social commentary and has considered running for office in Alabama, issued a statement through his agent concerning the bill.
"Discrimination in any form is unacceptable to me," said Barkley. "As long as anti-gay legislation exists in any state, I strongly believe big events such as the Final Four and Super Bowl should not be held in those states' cities."
Miller, who played his entire professional career in Indiana for the Pacers, also spoke out against the measure.
— Reggie Miller (@ReggieMillerTNT) March 27, 2015
Indiana is the 20th state to adopt similar legislation, so this isn't exactly new ground. In fact, the bill is modeled from legislation signed by President Bill Clinton in 1993.
Indiana governor Mike Pence had this to say about the bill:
"This bill is not about discrimination, and if I thought it legalized discrimination in any way in Indiana, I would have vetoed it," Pence said in a statement. "In fact, it does not even apply to disputes between private parties unless government action is involved. For more than twenty years, the federal Religious Freedom Restoration Act has never undermined our nation's anti-discrimination laws, and it will not in Indiana."
What is new in this case is what many perceive to be a media-driven outrage that has spun the law to focus on the discrimination potential it holds. Keep in mind that in the other states where the law exists, discrimination against people based on their sexual orientation is not permitted.
Though Barkley and Miller's viewpoints about equality and discrimination are ones we share and dearly hold, this seems like a case of many people getting outraged for the wrong reason. If people are actually denied service or privilege in Indiana because of religious views, then their statements (and those of other people) would be completely justified. Until that happens, then shouldn't they also be boycotting Kentucky, Illinois, Connecticut, Idaho, Florida, Louisiana, Arizona and all the other states that have similar legislation? And what about Barkley's beloved home state of Alabama? How come he hasn't condemned their religious freedom law?