Bob Huggins rips Jay Bilas, Doug Gottlieb, Seth Davis for picking Buffalo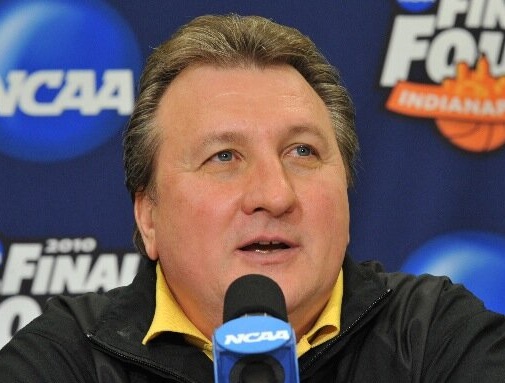 West Virginia's 68-62 win over 12 seed Buffalo in the first round of the NCAA Tournament Friday a statement game for Bob Huggins.
The Mountaineers were picked by many analysts as a team that would fall victim to the vaunted 12-5 upset. Analysts like CBS' Doug Gottlieb, Seth Davis and ESPN's Jay Bilas were all about the Bulls, who trailed most of the game and lost 68-62.
In the week leading up to the game, Huggins was asked about Gottlieb and Davis predicting an upset and had a great response. From the WV Metro News:
Huggins said he didn't put much stock in predictions from "a guy who couldn't shoot 50 percent at the free-throw line and another guy who played intramurals at Duke."
Huggins must be a stat head because he was right — Gottlieb was a career 45.3 percent shooter from the line at Oklahoma State.
He continued his rant against analysts in his postgame news conference. He was asked whether he was motivated by people predicting the Buffalo upset.
"I'm really going to have lost my mind when I start paying attention to what Jay Bilas and those people say," Huggins said via ASAP Sports. "Jay always does those tweets, gotta go to work, I'm trying to wonder what that is. But I don't pay any attention to those guys. I mean really, honestly, if they knew everything they probably would have a pretty good coaching job making a lot more money than they're making sitting there in the studio. So we don't pay any attention to that."
Scoreboard says: Bob Huggins 1, Analysts 0.
I have to admit I was part of that Buffalo hype, but it was clear during the game who the better team was. The Mountaineers were vastly superior to the Bulls and overwhelmed them for most of the contest. The game didn't get close until the final few minutes when WVU stopped attacking and just started trying to waste clock, which nearly cost them.
As far as the analysts go, beware: Pick against Huggins at your own risk. That guy will go off on his own fans; you shouldn't be surprised when he rips you!