Bob Huggins sticks up for Daxter Miles Jr: I'm happy he had confidence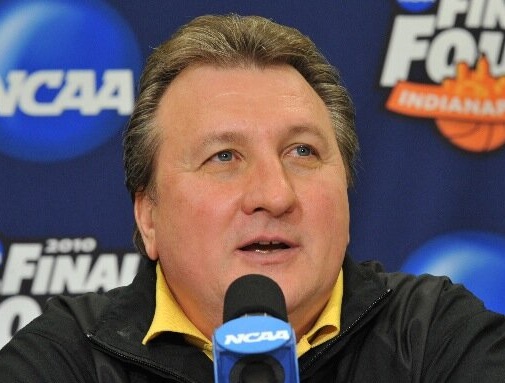 Daxter Miles Jr. is a West Virginia freshman who has become a household name for all the wrong reasons. Before the Mountaineers were blown out by Kentucky in the Sweet 16, Miles predicted his team was going to end the Wildcats' undefeated season.
West Virginia coach Bob Huggins was not upset with the 18-year-old for providing bulletin board material. After the game, Huggins was asked if he thought Miles was partially responsible for Kentucky's energy level.
"No. You know what, honestly, I think that's a bunch of BS. I think once you throw the ball up, you play," he said, via Elton Alexander of The Cleveland Plain Dealer. "It was a freshman that said it and I'm kind of happy he had some confidence. I'm kind of happy he wasn't hiding under a chair somewhere, you know? There's nothing wrong with having some confidence and wanting to go out and compete. They just were way better than we were."
Huggins makes a valid point. Although at least one Kentucky player felt that Miles disrespected the Wildcats, what did he really say that was disrespectful? You can't go into a game expecting to lose, so of course Miles believed Kentucky would be 36-1 after Thursday. That said, thinking it and saying it are two entirely different things.
Thinking it — and saying it within the locker room — can breed the type of confidence Huggins was referring to. Saying it with a microphone in his face resulted in Miles becoming a punching bag on Twitter.