Your Nation's Leaders … in Pictures
Brooks pulled off a nice upset. Mangino slaughtered Ned.
Simon Says pat your head and rub your belly at the same time!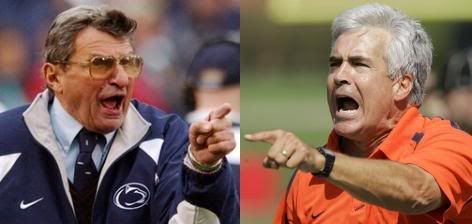 Didn't anyone teach you guys it's not polite to point your finger at someone?
And last but not least … a reason to maintain your gym membership:


Yes.  These are our nation's leaders.  Beautiful.