Interview with Michael David Smith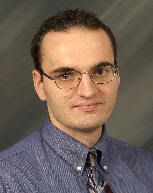 One of the best writers and bloggers out there, if not busiest, is Michael David Smith. Smith writes regularly for FanHouse, Pro Football Talk, the New York Sun, Football Outsiders and FoxSports.com. He has also written about football for the New York Times, the Orange County Register, Deadspin, The New Republic Online and ESPN the Magazine, and he appears regularly on WSCR radio in Chicago. He has contributed to several books, including the annual Pro Football Prospectus. His weekly feature, Every Play Counts, was described by the Wall Street Journal's Daily Fix as "packing more game analysis into a single column than many beat writers display over a full season," and in August SI.com named him one of its 10 notable sports media people of the month. Smith is a graduate of the University of Illinois and lives in Chicago with his wife, a lawyer. Somehow I was lucky enough to pull MDS away from one of his several gigs to answer some questions about himself and his thoughts on the industry. Our interview follows.
1. Take us through your career path. When did you start writing about sports and how and when did you get hooked up with all your current gigs?
I started writing at the Daily Illini, the student newspaper at the University of Illinois, during my freshman year there, 1995. I hardly ever wrote about sports, though: The football team was horrible, the basketball team was mediocre and I was more into writing news and feature stories. I worked there all four years I was in college and was the editor in chief my senior year, and it was a great experience.
Although I wasn't on the sports staff at the student paper, I did, during my junior year, start sending around a weekly e-mail to my friends about my thoughts on the NFL. I really don't know what inspired me to do that, and I'm sure a large portion of my friends just deleted the e-mail every week without reading it, but some people told me they really liked it, and I knew writing about the NFL was something I wanted to do. At that time, though, I thought it would require the traditional journalism career path: You take a job at a small paper covering high school sports or something, and you work your way up. I didn't find that particularly appealing.

After graduation, my then-girlfriend (now-wife) and I decided to move to Southern California and become high school teachers in Compton. I lasted one year at Compton High School and found that it wasn't for me. I spent the next three years at a couple of newspaper jobs in Long Beach, doing some pretty boring work. My wife taught in Compton for four years, and after her fourth decided she wanted to move to Chicago and go to law school, so we went.
That was in 2003, and shortly after moving to Chicago, I came across Football Outsiders, thought it was an absolutely groundbreaking approach to the NFL, and asked Aaron Schatz if I could contribute. He agreed, and although that was more â hobby than a job, I gradually started parlaying my FO writing into paying gigs, with a lot of help from Aaron along the way. I started writing for the New York Sun, which has a great sports section, in 2005, and then started writing for FanHouse in 2006, and by that point I was able to turn what had been a hobby into my only job. Pro Football Talk was the most recent addition to my list of regular gigs; that happened about six months ago when Mike Florio approached me out of the blue about helping out with his site, which I took as a huge compliment because I have a ton of respect for him.
2. Would you classify yourself as a writer, blogger, writer who also blogs, or vice versa?
To the extent that there's a distinction between "writer" and "blogger" — and I'm not sure there is — I think I fall more on the "writer" side. Just to give one example, after the Cowboys had to kick two game-winning field goals, I wrote a column in the New York Sun about the controversial tactic of coaches calling timeouts before game winning field goals. MJD wrote a column on the same topic at FanHouse. Reading both of them, I honestly like MJD's better than I like mine because he's capable of writing things like, "I was hoping that someone in the Buffalo crowd brought a large javelin into the game with them, and that they'd be willing to shove the entire length of that javelin into Dick Jauron's ear." That kind of sentence is perfect for a blogger, and I just don't come up with stuff like that. I have much more of a newspaper writer's sensibility.
3. Your range of work varies greatly: on one hand, you'll break down every single play for an NFL game, on another, you'll post on Amanda Beard posing in playboy. What do you like or dislike about each end of the spectrum, and which type of writing do you prefer the most?
I like them all about equally, really. What I like the most is writing something that gets good reader feedback, but what gets good feedback doesn't always correspond to what I think is good. Sometimes I'll write something that I don't think is anything special and I'll get lots of e-mails from people telling me they loved it. Other times I'll work really hard on something, have a finished product I'm really proud of, and get either no reaction at all or a decidedly negative reaction.
4. You're clearly one of the busiest men around, writing seven days a week, with your works appearing round the clock, in several different places. What's a typical day like for you and how are you able to manage it all?
I get up early and make a pot of coffee. That's extremely important.
Typical day consists of going to the gym with my wife first thing in the morning and then catching up on the day's news and finding topics that will be interesting to blog about. I generally do most of my blogging in the morning and most of my longer pieces in the afternoon. That schedule just seems to work better. I have either ESPN or NFL Network on almost all day, every day.
I know some people find it strange that I write seven days a week and hardly ever take a day off (I've taken one day off so far in 2007), but honestly, if you like what you're doing, I don't know why you'd want to take a day off. Some people like listening to music and do it every day. Some people like watching TV and do it every day. Some people like playing video games and do it every day. Some people like reading the newspaper and do it every day. I like writing, so I do it every day. It helps that I have a wife who's very supportive of what I do, a big enough football fan that she doesn't mind it being on all weekend, and busy enough in her own job that she doesn't mind my long hours.
5. Not long ago, you were invited to Bristol to check out ESPN. What was that experience like and what did you learn from it?
The most striking thing about ESPN is its physical size: It's this enormous campus of buildings with enormous satellite dishes everywhere, and there's all kinds of construction going on, so it's going to get bigger. It's a good thing that when the bright idea to start a cable sports network emerged 30 years ago, it emerged in the mind of a guy in Bristol, Connecticut, and not some TV executive in New York or L.A. ESPN never could have grown in New York or L.A. like it has in Bristol because no one could afford that much real estate in New York or L.A.
What I learned, other than what I wrote, is that ESPN is just like any other big company: There'a no big secret to what they're doing, it's just a bunch of people going about their jobs every day.
6. As someone who has no experience in the matter, what's it like sharing a name with a prominent sports writer, who also happens to specialize in football? Did you always go by all three names, or was that a conscious, professional choice?
Michael Smith is such a common name that I've gone by all three to avoid confusion with other Michael Smiths since I first started writing for the college paper in 1995. That was long before I had ever heard of the Michael Smith who now works at ESPN, but there were other Michael Smiths I had been mistaken for, and that's the reason I started using my full name.
Incidentally, I have a great deal of respect for the Michael Smith at ESPN. I saw him at the scouting combine in Indianapolis in 2006 and was amazed at how hard he worked. Most of the recognizable TV people just kind of sat back and waited for players or coaches to come to them, but Michael Smith was working the room, running from person to person to get information. He's where he is because of hard work, there's no doubt about that.
7. It took baseball a while to embrace sabermetrics, and even still, some people don't respect or pay much attention to them. What do you think the response from the NFL has been in regard to the analytical approach Football Outsiders takes?
The statistical revolution is much further along in baseball than it is in football, but NFL coaches, scouts and general managers are much more receptive to stats than their Major League Baseball counterparts. Successful coaches like Bill Walsh and Dick Vermeil have championed statistical analysis, and because of them there's not that attitude in the NFL that you're either a football guy or a stat geek.
8. What do you like/dislike about the sports blogosphere, and what would you say its role is in the sports world?
What I like about the blogosphere is its ability to get into details that the mainstream media can't or won't explore. Awful Announcing is awesome. Sports fans talk almost as much about the announcers as they do about the players, and there would be a huge gaping hole in coverage of the announcers if Awful Announcing hadn't filled it. Post Game Heroes does some phenomenal breakdowns of games that blow what most mainstream media writers do out of the water.
As for what I dislike? Well, I've always believed that the best way to criticize a writer is to write something better. Unfortunately, I see a lot of bloggers criticizing mainstream media writers, but not a lot of them writing something better. For instance, look at Peter King's Monday Morning Quarterback. I see a lot of bloggers criticizing it and I've criticized it myself but I really only see one blogger doing something any reasonable person could think is better, as far as a Monday wrap-up of Sunday's action, and that's MJD with his Smorgasbord. I'd like to see more bloggers do a long Sunday night or Monday morning post covering everything that happened in the NFL, trying to beat Peter King, not just knock him.
A good example of writing something better comes with the whole Trent Green/Travis Johnson controversy. The initial reaction in the mainstream media was overwhelmingly pro-Green and anti-Johnson. But I saw a couple of bloggers write something better as their response to the mainstream media coverage of the incident. One was Stephanie Stradley at FanHouse, and the other – in a very different way — was Monday Morning Punter at Kissing Suzy Kolber. I wish there was more of that.
9. Word from the grapevine says you and Will Leitch of Deadspin know each other well from your days at Illinois. Is Illinois the Syracuse of sports blogging?
Perhaps. Will would be the Bob Costas and I would be more like the Ian Eagle, though.
Seriously, I owe Will a lot. He was actually the person who convinced me to write for the student newspaper when he was a junior and I was a freshman, and without that I'd probably be setting pins in a bowling alley or something.
10. Who are some of the sports writers, bloggers, and broadcasters whose work you respect and enjoy the most?
My favorite sports writers are King Kaufman and Dan Shanoff. I don't know if he'd agree, but I consider Shanoff more writer than a blogger.
Bloggers, I've already mentioned some of my favorites, and I think many of my colleagues at FanHouse are incredibly talented. Among the other blogs I like are The Big Lead, Fire Joe Morgan, Sports by Brooks, Mr. Irrelevant, Ladies… (the only sports blog my wife reads, other than FanHouse), KenPom.com, and Big Daddy Drew and Unsilent Majority's stuff, both at KSK and Deadspin. And then there are tons of good team-specific blogs, like Hogs Haven, Burnt Orange Nation, The Jets Blog and Arrowhead Addict. I could go on all day, but I've probably named too many already.
Some of the broadcasters I like are Bob Costas, Mike Greenberg, Pam Ward, Ron Jaworski, Tom Jackson, Rich Eisen, Adam Schefter, Mike Mayock and Gus Johnson.
11. What is your dream job?
I'd like to do more pieces like the one I wrote for The New Republic a few years ago about Fritz Pollard and the Pro Football Hall of Fame, pieces that use sports to touch on bigger issues. So I guess something that allowed me to do more of that would be my dream job. But what I'm doing now is pretty close.
Previous Interviews on LBS:
Rachel Specter, RGX Bodyspray Girl
Brian Powell, Awful Announcing
Adam Schefter, NFL Network Reporter
Ben Maller
Boxing Judge Chuck Giampa
Sean Foreman, Baseball-Reference Founder
Zach Landres-Schnur, The Big Picture