Articles tagged:

Dontrelle Willis
Dontrelle Willis has left his Triple-A Norfolk team without permission and was placed on the restricted list by the Orioles.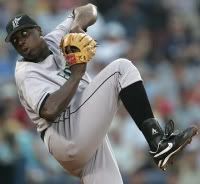 This is slightly presumptive of me, but I'm not buying the whole "Dontrelle Willis has an anxiety disorder" thing.
Thanks to Matt Watson at FanHouse, Lt.