Barry Bonds Gets His First Job Offer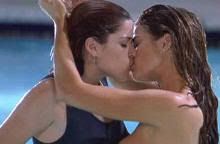 We know the man is still trying to patch things up with the Giants who say the sides have parted ways. In the meantime, Bonds told MSNBC that he's been training and is ready to get back out there and play. With free agency looming and the Winter Meetings approaching, Bonds is likely to have offers on the table. But if nobody from MLB steps forward, at least Bonds will have a fallback option:
Barry Bonds has a public offer on the free-agent market – from the independent Washington Wild Things, who play not far from where Bonds began his major league career in Pittsburgh.
…
Bonds, who made about $16 million last season for the Giants, would have to settle for the independent Frontier League's maximum salary of $1,200 per month.

There are extras, though: The Wild Things are offering a 50-50 share on merchandise sales and a pledge to find a host family for Bonds so he doesn't have to rent an apartment in this southwestern Pennsylvania city.
Wooweee! With incentives like that, I have to imagine that Barry's clamoring to sign on the dotted line. Could you just fathom hosting Barry Bonds for a season of baseball as your guest? Good to know the independents are breaking out all the stops to bring in the big guns. Who knows? Maybe they'll even spring for a free mini-bar on the road!