Jered Weaver disrespected by Twins' scoreboard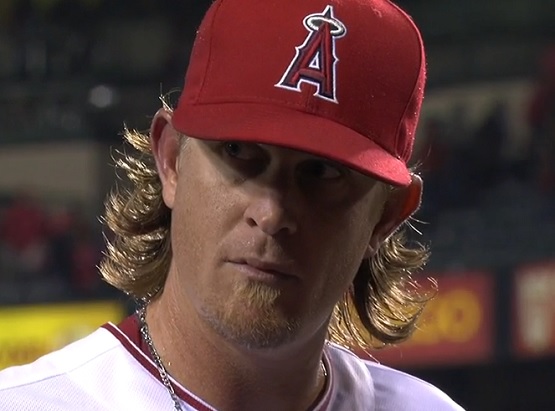 Jered Weaver is one of the softest throwing pitchers in baseball. Apparently the Minnesota Twins' scoreboard programmer/operator did not get that memo.
Weaver started for the Angels in their game Saturday at Target Field, and his fastball velocity was down just like it has been since spring training. According to Angels reporter Pedro Moura, Weaver was in the 81-82 mph range with his fastball. The Target Field scoreboard called those pitches changeups.
Target Field called most of Jered Weaver's 81-82 mph pitches in the first inning changeups. They were not changeups. The Twins are up, 2-0.

— Pedro Moura (@pedromoura) April 16, 2016
Ouch.
We don't know whether there is an operator manually dictating the type of pitch that is recorded, or if it's automated, but we do know is there is good reason for the unintentional slight.
Weaver's average fastball velocity is down to around 81 mph, per Fangraphs. That's probably the slowest for a non-knuckleball pitcher in the past few decades. Back when Weaver was an All-Star, he averaged around 89-90 mph on his fastball and around 80 mph on his changeup, which explains why someone would think of an 81-82 mph pitch as a change. Unfortunately for Weaver, that's what his fastball has been reduced to. He gave up four runs on eight hits and two walks over 4.1 innings as the Angels lost 6-4. Maybe he's still being bothered by his neck injury.