Chris Paul, Dwyane Wade joke about why CP3 never joined Miami Heat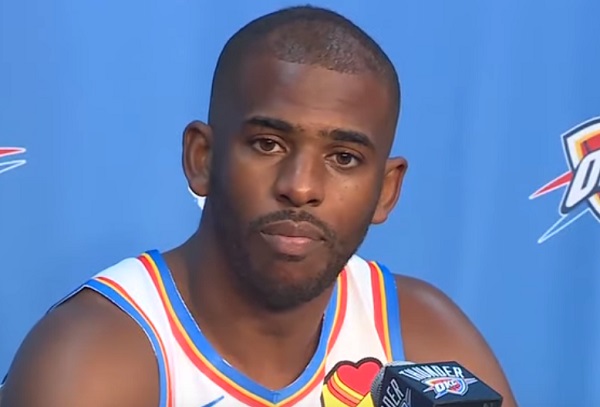 Chris Paul and Dwyane Wade got together for a chat on Instagram Friday, and a funny story emerged during their talk.
The two players, who are part of the NBA's exclusive "Banana Boat" crew, talked about what got in the way of CP3 joining the Miami Heat. Both players agreed that one of the impediments had to do with their jersey numbers.
Chris Paul wears number three and is known as "CP3." Wade doesn't quite have the same attachment to his number where it's part of his nickname/brand, but that has been his number as well, save for his season in Cleveland when he wore No. 9.
Paul recalled that when they were talking about teaming up, the jersey number issue was a hangup. He was expecting Wade to offer the number, but that never came.
"Why would I do that?" Wade answered, rhetorically. "That was my team. I couldn't give up number three. It was going to get retired there one day. I knew I couldn't do that. … CP didn't come to Miami because we couldn't come to agreement on the number."
It's unclear what year this might have been, but things worked out well enough for Wade when it came to playing with his friends. He was joined by LeBron James and Chris Bosh in 2010, and they combined to win two NBA championships on the Heat.
Don't think those numbers are a big deal? Some players pay big bucks to teammates to get their desired number.
"CP didn't come to Miami because we couldn't come to an agreement on No. 3."@DwyaneWade on why @CP3 didn't come to Miami pic.twitter.com/XAmdgB8m5Z

— Bleacher Report (@BleacherReport) April 4, 2020