Mark Cuban: Mavs Used to Drink and Smoke in the Locker Room at Halftime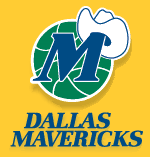 One of the things I love about Mavericks owner Mark Cuban is that the guy has no filter. I'm not sure which came first, saying whatever comes to mind or becoming a billionaire, but I like that aspect of Cubes' personality. Anyway, the guy is at the forefront of the emerging technology market and was a pioneer as a celebrity blogger, not to mention twitterer. While defending Charlie Villanueva for twittering at halftime of a Bucks game, Cuban gave us this interesting peak into an NBA locker room. From his interview with the T-Wolves website:
Jonah: Charlie Villanueva made a great point; a Twitter update is about the same as a halftime interview.

Mark: He is right. Before I took over for the Mavs back in the day they used to drink and smoke in the locker room, so I can think of worse things.
The Mavericks were also perennially horsebleep before Cuban took over, so that's not too much of a surprise. I'm not sure if he's exaggerating or not, but I would hope that professional athletes have more pride in their job than that. I have heard that Vlade Divac used to smoke in the locker room so I guess for some players they need it, but I can't imagine that's too healthy. Furthermore, Dock Ellis did throw a no-hitter on acid, and Gary McLain snorted coke for Villanova during the Final Four, so maybe this isn't so bad after all. Scratch that, alcohol and athletics don't mix unless it's slow pitch softball, but then again, we are talking athletics, right?