Report: NBA HORSE competition to include Chris Paul, other stars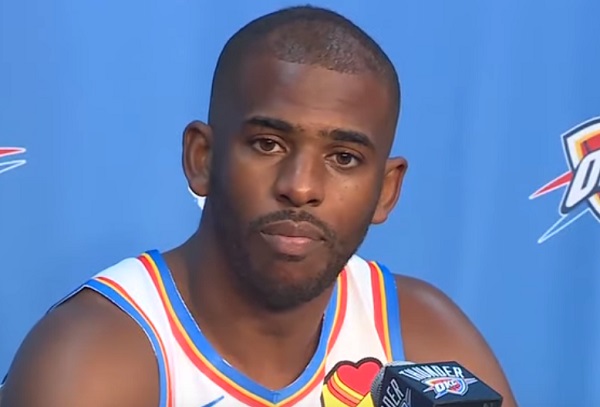 A game of HORSE appears to be headed to a television near you.
ESPN's Adrian Wojnarowski reported Wednesday that the NBA and ESPN are nearly finished with a plan to televise a game of HORSE between top pros. Current and former NBA and WNBA players are slated to participate.
Sources: The NBA and ESPN plan to televise a HORSE competition is nearing completion and among those expected to participate include Chris Paul, Trae Young and Zach LaVine. Competition will also include a couple of WNBA players and recent NBA alumni.

— Adrian Wojnarowski (@wojespn) April 8, 2020
The logistics are still unclear, but it looks like this is happening. With no NBA games on the horizon, the league wanted to put something on to entertain fans. It looks like they have a solid crop of players lined up, and some of the other rumored names are good, too.
It's not clear when this will take place, but it's likely to involve players participating remotely from home gyms. It may not be much, but any live sports will probably be welcomed by fans right now.