Stephen Curry says finger injury is 'going to hurt' for rest of playoffs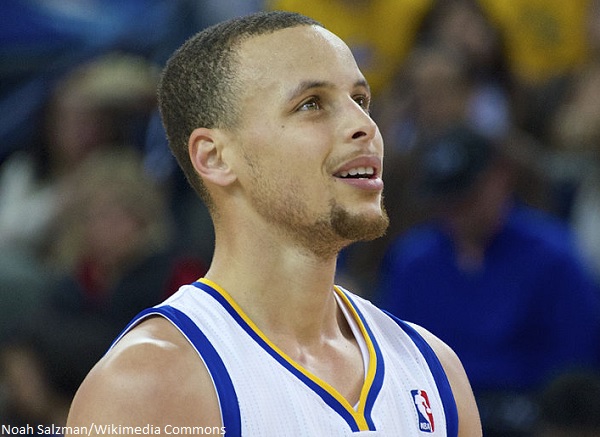 Stephen Curry shot the ball poorly overall in the Golden State Warriors' series against the Houston Rockets, but he has refused to blame that on his finger injury. Common sense would tell you, however, that it has very much been a factor.
Curry dislocated the middle finger on his left hand in Game 2 of the Western Conference semifinals. He then hit just 7-of-23 shots with his fingers taped together in Game 3, though he chose not to use that as an excuse. He has since been wearing a small splint on the finger, and Curry told Mark Medina of the Bay Area News Group that he's still making tweaks to find something that works.
"It's a lot of experimenting," Curry said. "A lot of it will hurt until I have time to rest. I'll continue to figure out how to make the ball feel comfortable in my hands."
Curry didn't specify how much rest he will need for the finger to improve, but the Warriors don't begin their Western Conference Finals series against the Portland Trail Blazers until Tuesday. That probably won't be enough time, as Curry admitted "it's going to hurt" going forward.
Warriors assistant coach Bruce Fraser said there is "no quick fix" for Curry's injury and that it has affected the two-time NBA MVP's shot.
Curry shot just 28 percent from three-point range against the Rockets, though he ended on a good note with a 33-point explosion in the second half of Game 6. With how long Kevin Durant is expected to be out due to his own injury, Curry needs to find a way to get as comfortable as possible over the next few days.