Bob Huggins has great quote about West Virginia turnovers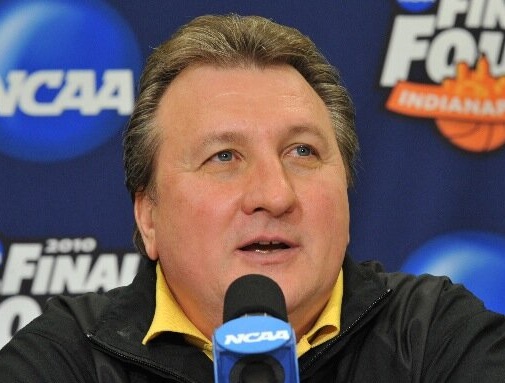 West Virginia was beaten at their own game on Friday night, and Bob Huggins wasn't happy about it.
The famous "Press Virginia" defense was outdone by the Lumberjacks' aggressive half-court traps and tight man-to-man defense, and the Mountaineers turned the ball over 22 times while forcing just seven from Stephen F. Austin. This came after a 20 turnover game in the Big 12 Tournament defeat against Kansas, and Coach Huggins wasn't pleased.
Bob Huggins on West Virginia's turnovers: pic.twitter.com/NqXOmhQxYW

— Nicole Auerbach (@NicoleAuerbach) March 19, 2016
In fairness, West Virginia averaged 14 turnovers per game all season, so this problem is relatively new. Still, the Mountaineers threw the ball away a lot at the worst time of year and paid dearly for it. Their matchup definitely didn't help, though.