Peyton Manning's son is a huge Rams fan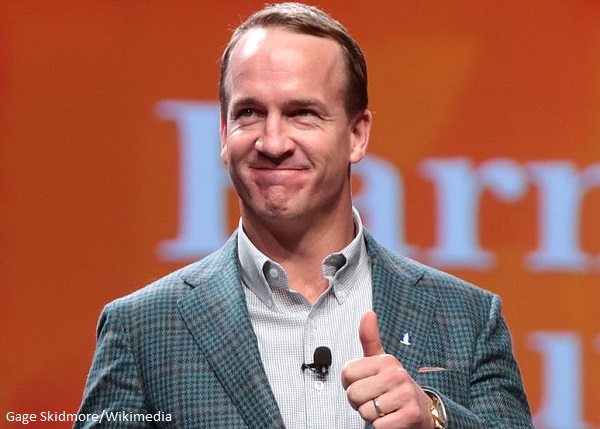 Peyton Manning was among the prominent figures in attendance for Saturday's NFC playoff game between the Rams and Dallas Cowboys in Los Angeles. Apparently that is owed to the fandom of Manning's son, Marshall.
During the first quarter of the game, FOX's telecast mentioned that Manning was there with his son, who had a Todd Gurley jersey on. The LA Times' Sam Farmer has more of that story. He says Manning told his son he would take him to whatever sporting event the boy wanted to attend. Marshall chose the Rams game and is wearing a Todd Gurley jersey in the first half and switching to Aaron Donald for the second half.
Peyton Manning told his son: "I will take you to whatever sporting event want to go to." His son chose a Rams game. Wearing a Gurley jersey in the first half, and an Aaron Donald jersey in the second.

— Sam Farmer (@LATimesfarmer) January 13, 2019
Marshall Manning sounds like a pretty big fan. Knowing the way talent runs in the family, maybe Sean McVay will be coaching Marshal in about 15 years.