Serena Williams Is Yoked
I was going through TMZ per usual only to come across a somewhat disturbing photo. They have caught Serena Williams in shall we say, a muscular pose. Check it out for yourself: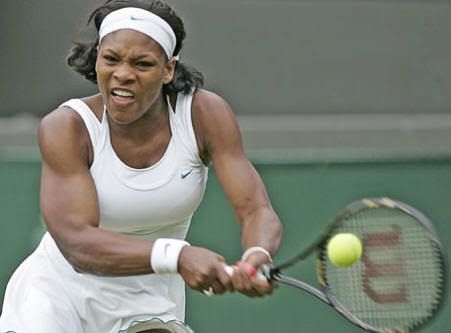 There's no wonder only the likes of LaVar Arrington could handle that. No surprise, my man Michael David Smith has this up at FanHouse as well. Serena is stacked. In a different way. And she straight up puts me to shame.  But it's OK, I'm comfortable with that.