Bud Selig Considering Reinstating Pete Rose in MLB?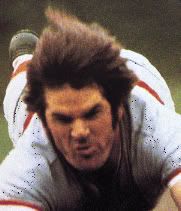 In the same weekend that Hank Aaron said steroids cheaters belonged in the Hall of Fame so long as their records include asterisks, the former home run king also campaigned for the reinstatement of the hit king, Pete Rose. From USA Today:
"I would certainly like to see him in," Aaron said. "He belongs in, really. His career is one that he needs to be right here in the middle of all of this."
…
"The Pete Rose thing is different than steroids," Aaron said. "If I had been Pete, I think I would have asked for forgiveness many, many years ago."
I've maintained that the steroids cheaters belong in Cooperstown because they're a big part of the history of the game, but that they don't belong in the Hall of Fame because they lack good character and integrity. Pete Rose, who bet on games as a manager, belongs in the same proposed wing as the cheaters. But with the support of Hank Aaron, Joe Morgan, and Frank Robinson, it appears as if Bud Selig is considering lifting the lifetime ban on Pete Rose making him eligible for the Hall by the veteran's committee. According to the New York Daily News, "Selig's conditions for any reinstatement would be stiff. Rose likely would need to make another public apology and he would be prohibited from managing."
I see two solutions to the issue: either Cooperstown needs to get rid of their character and integrity clause from the voting criteria and just judge players based on performance, or the cheaters need a separate, not equal, home. By the way, what's more perfect for lazy talk show hosts during the slow days of summer than rehashing the Pete Rose in the Hall of Fame argument? Here's the perfect impetus!