Could Greek Team Offer LeBron $40 or $50 Million a Season?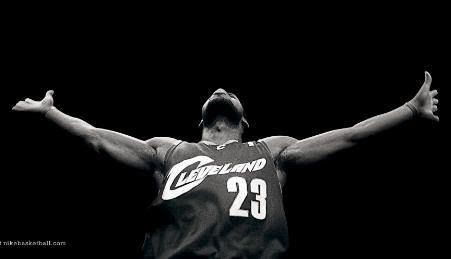 Just as I had finished penning my "Euro Leagues will never threaten the NBA" post, I came across the Ian Thomsen story on SI saying a Greek team may take a run at LeBron when he becomes a free agent. My whole premise was along the same lines as why MLS won't ever threaten the EPL and European soccer — it's not popular enough in the country. Until basketball in Europe becomes as big of a business as the NBA is in the U.S., our top level talent won't be leaving the States to play abroad. And I don't think Europe or any other leagues could ever approach the type of popularity and revenue that the NBA generates.
Anyway, the basis for Thomsen's piece is that the owners of the Greek team Olympiakos — for whom Josh Childress has already agreed to play — want to win at any cost. That's why they signed Childress, who likely won't generate enough revenue to cover his contract. So when LeBron James does become a free agent, Olympiakos could step in and offer him an uncapped salary that could approach $40 or $50 million a season if they wanted to. It's not like the league here where the max deal would be around $20 million. I'm still skeptical for several reasons.
For one, these owners would actually have to pony up some serious dough and be prepared to take some serious hits in terms of lost revenue. Secondly, the currency exchange rate would have to be where it is now or worsen for this to be a reality. Third, we're assuming that David Stern wouldn't make some sort of rule change or effort to keep LeBron in the country. I'm guessing he would. Lastly, and perhaps most importantly, we're forgetting about endorsement dollars. How much does Nike pay LeBron? How many sneakers would he sell if he were playing ball every day in Greece as opposed to New York? I don't think they would let that happen. And on top of the $20 mil or so LeBron would make from purely playing basketball, you have to figure for the endorsement money he would stand to lose. Of course, he could stand to gain some new ones in Europe as well, so that could be offset.
I guess it could happen with a star going to Europe if the price is right, but like I said, it won't threaten the NBA. And last but not least, there isn't enough money in Europe to lure some players away from their friends, family, hometowns, and culture here in the U.S. Let's not forget that.
UPDATE: Chris Broussard says LeBron would consider the option.