UCLA Football Getting Premature in its Self Promotion
There's that saying out there — you don't tug on Superman's cape. With that in mind, I present the latest advertisement by the UCLA Athletic Department that appeared in the LA Times on Monday, as passed along by Gutty Little Bruins.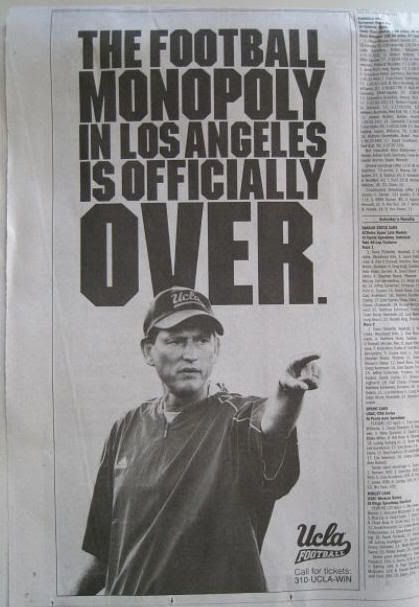 I really do appreciate the enthusiasm by the athletic department, but I don't think I'd be wrong in saying the ad is a bit premature. Why not wait until the team's record speaks for itself? How's that ad going to look when the team goes 5-7? I'd be laughing right now if I were a USC fan. Sure, the monopoly might be over in a year or two, but give it time. Isn't it worse to hype up expectations and let the fans down rather than ramp up the marketing after the team's shown signs of success? I'm much more comfortable with the patient approach.