Ex-MLB pitchers Dan Haren, Jered Weaver hilariously roast themselves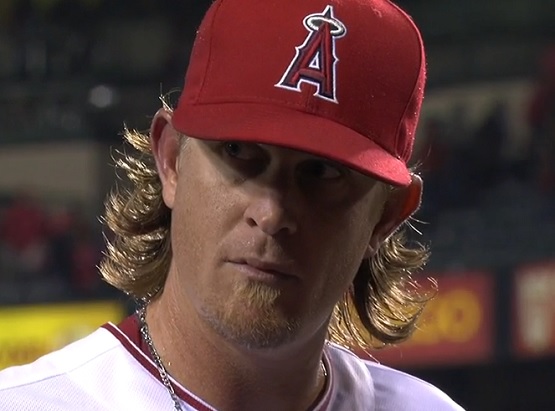 Former MLB pitchers Dan Haren and Jered Weaver had some fun roasting themselves via Twitter on Wednesday.
The Athletic reporter Pedro Moura tweeted that Dodgers pitcher plans to pitch out of the stretch this season rather than use a windup when nobody is on base.
Alex Wood intends to pitch out of the stretch throughout 2018. He said he had an epiphany to scrap his delivery in September, watching Stephen Strasbourg pitch against the Dodgers.

— Pedro Moura (@pedromoura) February 21, 2018
Naturally, that led to a hilarious joke from Haren.
I pitched a few seasons completely out of the stretch actually, just not by choice https://t.co/13bDxVOzsF

— dan haren (@ithrow88) February 21, 2018
Then Jered Weaver chimed in:
Sometimes I would just step off and throw the ball in the gap myself because I knew the hitter would do it anyways

— Jered Weaver (@Weave1036) February 21, 2018
When a fan commented that they remembered Weaver for his time with the Padres — he had a 7.44 ERA in nine starts — the pitcher had a nice retort.
Atleast you didn't have to live them

— Jered Weaver (@Weave1036) February 21, 2018
The pitchers may be clowning on themselves — and the jokes are solid — but let's not forget that they each made three All-Star teams. While the end of their respective careers may have been rough, both were very good pitchers. Weaver was a top-five finisher in Cy Young voting three times. That should not be forgotten, despite the jokes.