Chris Paul says he appreciated Blake Griffin more after CP3 left Clippers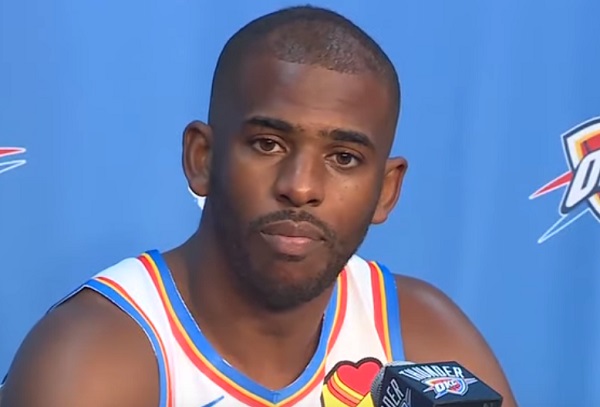 The Los Angeles Clippers had visions of winning multiple championships when they acquired Chris Paul in 2011 and paired him with Blake Griffin, but they never advanced beyond the second round of the playoffs. Injuries and opponents played a big role in that, but there are plenty of people who feel Paul and Griffin could have done a better job of coexisting. Does CP3 agree?
In a recent appearance on the "All the Smoke" podcast with Stephen Jackson and Matt Barnes, Paul reflected on the six seasons he spent with the Clippers. CP3 admitted that he had his "issues" with Griffin, and the star point guard said he didn't truly appreciate the situation until "Lob City" came to an end when Paul was traded to the Houston Rockets in 2017.
"It's seriously one of those things you don't realize what you have until it's gone," Paul said, as transcribed by Ashish Mathur of Clutch Points. "I think about it at times. And me and Blake Griffin absolutely had our issues here and there, but I actually appreciated Blake probably a lot more after I left."
As players, Paul and Griffin were in many ways the perfect compliment to one another. The team enjoyed plenty of success during the regular season with six straight postseason appearances and a winning percentage of .600 or better each year, but former Clippers players have said the dynamic between Griffin and CP3 complicated things.
The "Lob City" era in LA is another reminder that it takes more than a collection of superstar players to win championships. Both Paul and Griffin would likely do things differently if they could turn the clock back a decade.