Michael Jordan Sure Is Enjoying His Divorce
We already know that MJ loves to bump and grind — even with a cigar in his mouth. And now, we have further evidence that #23 is truly living it up now that he's free from the ball and chain. As seen at Young, Black, and Fabulous, MJ was having some fun in The Bahamas for the opening of The Cove Atlantis at Paradise Island. And the seemingly constant mainstay on the party scene, MJ was photographed with the likes of Spike Lee, and in this case, Ashanti. Take a look: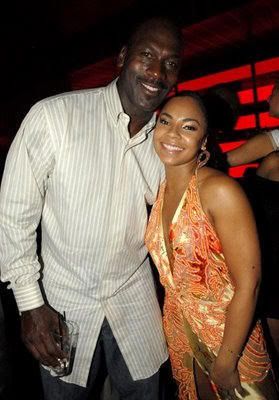 Anyone else wondering where that left hand of his was straying? Oh yeah MJ, rock on you pimp daddy.