Steph Curry's poor Game 2 sparks funny jokes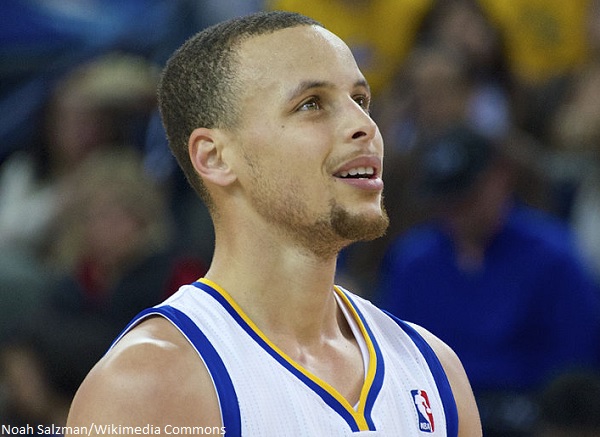 A poor showing from Steph Curry in Game 2 of the NBA's Western Conference Finals led to plenty of jokes on social media.
Curry made 7-of-19 shots from the floor for 16 points during the Golden State Warriors' 127-105 loss to the Houston Rockets on Wednesday. He was also targeted on defense with Rockets players repeated going at him when they had possession. Curry's performance led to a meme of sorts being born. Here are some of the better tweets.
Steph just jimmer fredette with a boring wife who cooks

— WSG (@_WSBG) May 17, 2018
Steph Curry is nothing but Hubert Davis with a pretty wife.

— Vicente (@That1guyJeff) May 17, 2018
Steph Curry is just Acie Law with a rich dad if we're being honest

— Beyonce has an uncle named Larry Beyince. Bruh…. (@DragonflyJonez) May 17, 2018
Curry just a BJ Armstrong with colored contacts

— Heavy Weight Champ (@Melly2times) May 17, 2018
Steph curry really just mike bibby with a green light if we being honest

— Brady (@mikestaychillin) May 17, 2018
Steph curry just Terrence Howard with good form

— PlaThanos (@ItsElmosWorld) May 17, 2018
Steph Curry just Steve Blake with decent handles

— momma aint raise no hoe (@shawrunthishoe) May 17, 2018
Steph Curry just a glorified Sebastian Telfair

— (@denowave) May 17, 2018
Curry is obviously better than the players he was referred to above. While there's no way of knowing if Curry is still being hampered by the knee injury that forced to him to miss a substantial amount of time, he has not looked himself through the first two games of this series, and he did get his calf worked on in Game 1. That has obviously not gone unnoticed.