Warriors turning to Stephen Curry's mom for help with his fouling issues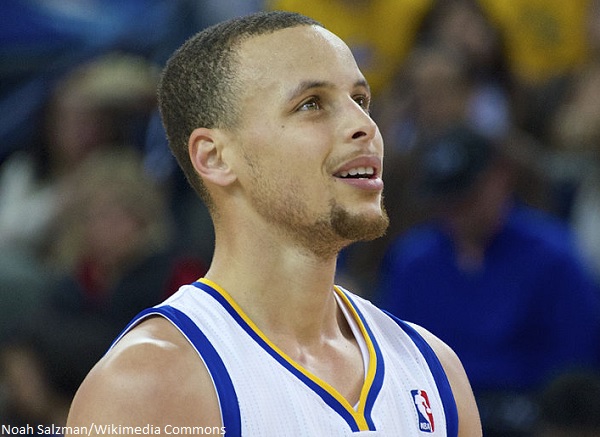 The Golden State Warriors mean business when it comes to cutting down on Stephen Curry's fouls this postseason.
After the defending champs won Game 1 of their second-round series against the Houston Rockets on Sunday, head coach Steve Kerr spoke on Curry, who picked up five personal fouls in the contest to go with his 18 points.
"When we were in L.A. and he picked up his fourth foul, I asked him, 'Steph, where's your mom?'" said Kerr, per Rusty Simmons of the San Francisco Chronicle. "She was about 10 rows behind the bench. I looked up and made eye contact with Sonya and said, 'Tell him not to foul anymore.'
"If his mom can't get through to him, I'm definitely not going to be able to," Kerr continued. "Maybe I'll try Dell this time, try his dad."
The two-time MVP Curry has gotten tagged for a whopping 26 fouls through the first seven games of this year's playoffs, including five contests now with four fouls or more. This comes after a regular season where he picked up four or more fouls in just 17 of his 69 appearances.
Curry already got a scolding from his mother for a different reason during last year's playoffs, and she may need to roll up her sleeves again this year for the Warriors' sake.