Peyton Manning reportedly called Mike Gundy to recruit him to Tennessee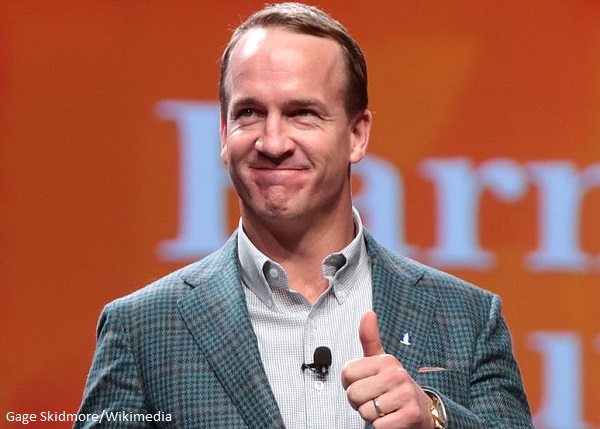 If Mike Gundy ends up turning down Tennessee to remain at Oklahoma State, the coach will be saying "no" to one of the greatest players to ever live.
With Gundy reportedly meeting with the Vols on Tuesday to discuss their vacant head coaching position, Brett McMurphy reports that Peyton Manning is one of the people who called Gundy to pitch him on the idea of coming to Knoxville.
Sources: Among the conversations b/w Tennessee & Mike Gundy before today included a call from Peyton Manning making a pitch for Gundy to come to UT

— Brett McMurphy (@Brett_McMurphy) November 28, 2017
Tennessee is desperate to hire a coach that will make fans forget about the Greg Schiano debacle, so it makes sense that they are making Gundy the focal point of their search. The Oklahoma State coach is a former quarterback himself, so hearing from a future Hall of Famer and the greatest player in Vols history can't hurt.
Gundy already turned down Tennessee once in 2012, but it's possible there is more money at stake this time. The fact that Gundy has not been getting along with Oklahoma State's top booster as of late could also be a factor.