Mike McCarthy reportedly will sit out 2019 season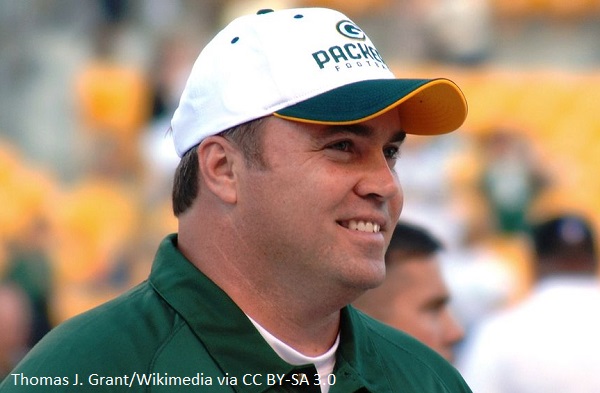 Mike McCarthy has reportedly decided to take next season off from coaching with hopes of returning to the sideline in 2020.
It wasn't long after McCarthy was fired by the Green Bay Packers that he was rumored to be a hot commodity during the offseason. Despite being a hot name, McCarthy reportedly limited his availability to teams with vacancies, and eventually focused on the Jets job.
After the New York Jets set their sights on Adam Gase, McCarthy reportedly made the decision to take next year off.
With the #Jets job off the table, Mike McCarthy told me he's sitting out this season — and his wife and kids started cheering at dinner when he told them. "Family excited about dad at home for 2019. That's all that matters as we both know." He'll prepare and be ready for 2020.

— Tom Pelissero (@TomPelissero) January 10, 2019
McCarthy was mentioned at one point as the leading candidate for the Jets job. The former Packers coach also reportedly received a substantial offer from the Cardinals before they opted for Kliff Kingsbury.
McCarthy led the Packers to the Super Bowl in the 2010 season and only had two losing seasons prior to this year. Despite disappointing seasons last year and this year, McCarthy is still regarded around the league. It wouldn't be surprising to see him land a job next year should he wants to return.