Dan Patrick to Sporting News? Mike Tirico to ESPN Radio?
Now that the announcement from Dan Patrick is official and we know he's leaving ESPN August 17th, what will his next step be? Speculation has been that he will try to venture out and syndicate his own show, similar to the way The Jim Rome Show is syndicated by Premiere Radio Networks. Such a venture would allow Patrick's programming to appear on any type of station that chooses to pick up his show, be it an ESPN, FOX, or Sporting News affiliate.
Many signs point to Patrick's emergence at Sporting News Radio. Whether or not he becomes a full-fledged employee of Sporting News is debatable. What we do know is that it would be beneficial for Patrick to syndicate his show independently so it can be carried by any type of station and not be limited to Sporting News affiliates. Additionally, a recent peak at the Sporting News Radio on-air programming schedule shows that previous midday host Dave Smith has been moved to the 6am-9am ET slot, with his show being rebroadcast from 1pm-4pm ET — Dan Patrick's current slot at ESPN. Putting those elements together strongly indicates that Sporting News is clearing up a slot for Patrick. Sources also tell me that Patrick and Sporting News have been negotiating for the past few months. It's also worth noting that Patrick's brother, Bill Pugh, is the director of programming at Sporting News.
This all brings me to ESPN. With Patrick sure to leave, where does that leave them? The way I see it, they have three options to fill Dan's slot. The first option is to bring in a big name from the broadcasting business — someone with instant credibility and plenty of nationwide recognition whom the listeners will know and respect — your Joe Buck, James Brown, Mike Tirico type. The second option is a lesser-known name with radio experience working at ESPN — your fill-ins such as Doug Gottlieb, Josh Elliott, Brian Kenny, John Seibel. The third option is to pluck an up-and-coming broadcaster with a proven track record at a smaller market — what they did with Colin Cowherd. This strategy worked out well with Cowherd, would they be able to pull it off once again?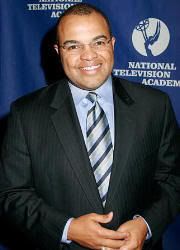 In this case, the question that must be answered is the following: does ESPN make the man, or does the man make ESPN? If you believe the former, then you would think they could stick anyone in Patrick's slot because people will naturally gravitate towards any ESPN product. To that end, so long as the host is good, they would become an instant star. If you believe the latter, then you would think ESPN needs to swing for the fences. Which is what I'm hearing they'll do. Sources tell me that a popular name being thrown around as the potential man to fill the shoes of Dan Patrick at ESPN Radio will be Mike Tirico. Tirico certainly is a well-respected, credible name in the business who will command the same type of attention Dan Patrick had. If the two sides could make it work, that would be a natural fit.
Other Dan Patrick News:
Dan Patrick Expected to Leave ESPN