Is ESPN's Chris Mortensen subtweeting rival Ian Rapoport with rat emojis over Adam Schefter scoops?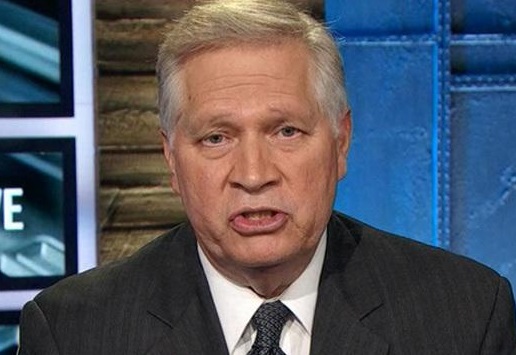 ESPN veteran NFL reporter Chris Mortensen caused some confusion on Twitter Monday by sending some odd tweets that some think may be targeted at a rival reporter.
Mortensen on three occasions Monday sent tweets containing rat emojis. Zach Schwartz speculated that the rat tweets were intended for NFL Media's Ian Rapoport, who just so happened to tweet the same reports as ESPN's Adam Schefter a minute later.
The first scoop came when Schefter tweeted about Jalen Ramsey's trade request at 3:13 pm. Rapoport tweeted the same scoop at 3:14 pm. At 3:36 pm, Mort tweeted his first rat emoji.
First, MORT and SCHEFTER break the news about Jalen Ramsey. Mort drops a vague . But who could he be talking about??? pic.twitter.com/sNcxIbiTf7

— Zach Schwartz (@zachzachzach) September 17, 2019
Next up was Schefter breaking news of the Minkah Fitzpatrick trade at 7:09 pm. Rapoport tweeted the same scoop at 7:10 pm. Mort tweeted two rat emojis at 7:14 pm.
Then the news that Minkah Fitzpatrick had been traded and the target of the becomes clearer as Mort doubles down. It appears that Rapsheet is snaking Schefter. pic.twitter.com/qDahGErMHh

— Zach Schwartz (@zachzachzach) September 17, 2019
Finally, Schefter shared at 7:42 pm that Trevor Siemian would undergo an MRI on his ankle. Rapoport tweeted the same scoop at 7:43 pm. Mort tweeted three rat emojis at 7:44 pm.
Finally the news of Trevor Siemian needing an MRI breaks and Adam Schefter cooks Rapoport again. Mort unloads. Dropping 3 x s. pic.twitter.com/OxwNY3uRhv

— Zach Schwartz (@zachzachzach) September 17, 2019
The timing of all of Mort's tweets certainly are suspect and could point to him taking shots at Rapoport.
In all three cases, Rapoport tweeted the same news as Schefter a minute after the ESPN reporter did.
It's entirely possible — and even likely — that Rapoport has the same sources and maybe heard the same information as Schefter at the same time and just was barely slower sending his tweets. It's entirely possible that Mort's rat emojis have nothing to do with Rapoport.
It's also entirely possible that Mort thinks Rapoport is copying Schefter's reports, or at the very least, piggybacking on the scoops without giving credit.
Rapoport has been called out in the past over his reporting and had a very good defense. If Mort is indeed taking aim at Rapoport, we are definitely giving the NFL Network reporter the benefit of the doubt. And if Mort is holding this theory, he could always tell Schefter to tweet a trap and see what happens.
Whatever the case, we are definitely here for the scoop wars.