Michael Vick's Suspension Should be Lifted by Roger Goodell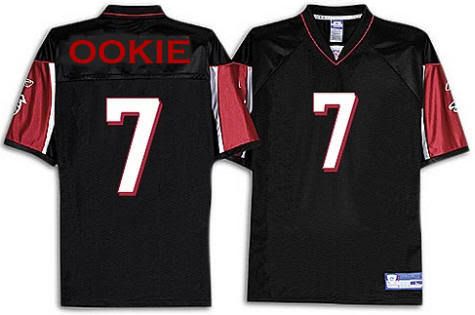 Usually I take a pretty hard-line stance when it comes to disciplining athletes for off-field issues, especially when it's something that involves hurting other people such as driving drunk or using steroids. Michael Vick's case is pretty unique because there's no precedent for bankrolling an illegal and brutal dog fighting operation. On one hand, you could make an argument that dog fighting isn't much different from people and athletes who enjoy cock fighting, and that even horse racing can be considered inhumane. On the other hand, Vick was a megastar in the league, and rather than concentrate on his quarterbacking skills, he completely headed up a disgusting organization and participated firsthand in some heinous activities.
I could give Michael Vick a pass and say the guy had way too much money on his hands and got caught up in the wrong group, almost like hazing in a fraternity. I won't do that, but I'll say that the guy definitely served his time and was punished much more than other criminals in the league. The guy's losing about two years of his life and should get another shot in this league — only if a team wants to take him. Problem is Vick wasn't more than an average quarterback before going to prison — he was all sizzle and no steak. The guy was so well-marketed and such a creation of hype that he sold jerseys and packed stadiums and highlight reels. Now? Who's going to be bold enough to buy a Mike Vick jersey? Tough question.
What sucks for Vick is that there are plenty of guys in the league who have done far worse. Take Leonard Little and Jared Allen for example, both guys have multiple DUIs and Little's repeat offense came after he killed someone while driving drunk. Pacman Jones inciting strip club shootings and Chris Henry getting arrested 40 times since being drafted are both worse than what Vick did. Thing is Vick's popularity, stardom, and hype is all coming back to bite him four-fold because now he's the most notorious of all NFL criminals. It's almost like the same way he got extra pub on the field for stuff he didn't deserve he's now getting excess negative backlash. Guys like Henry, Pacman, Allen, and Little should be out of the NFL faster than Vick should be. No matter how you slice it, they're all scum and impossible to root for unless they're helping your team win. But Vick wasn't that good too begin with, so who would even bother with him?