Joel Zumaya's Rehab Going Well
For the most part, I'm not too big on posting pictures of athletes partying and boozing it up with chicks and whatnot. If I were ever in their shoes, I'd probably appreciate people keeping those photos to themselves rather than sending them to TMZ or some other gossip site. But sometimes the pictures are just soooo good, I can't resist the urge. For instance, most of you are probably familiar with the tales of Joel Zumaya — the Tigers flame-throwing reliever who had to go on the DL because he was playing the Guitar Hero video game too much. To make matters worse, Zumaya — currently on the DL — was seen playing more Guitar Hero recently. Yeah. But if that wasn't bad enough, he was photographed recently showing how hard he's working on his rehab.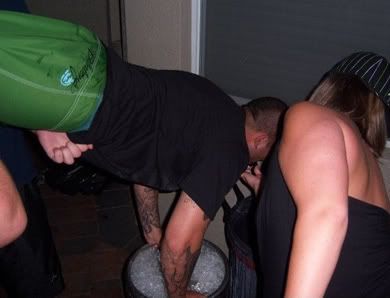 Probably not what Dave Dombrowski wanted to see while his team is 2-9 and giving up runs left and right in their middle relief. Zumaya = commitment to excellence. Another, more clear photo of our man Joel attempting to break my house record of 48.7 seconds on the single chug after the jump: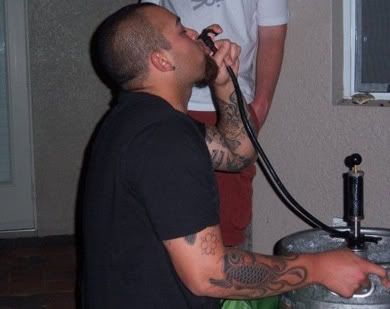 As Sussman aptly pointed out in the Sports by Brooks comments, Zumaya loaded is still better than Jason Grilli sober. I concur.