Steph Curry may take helicopter to future Warriors games?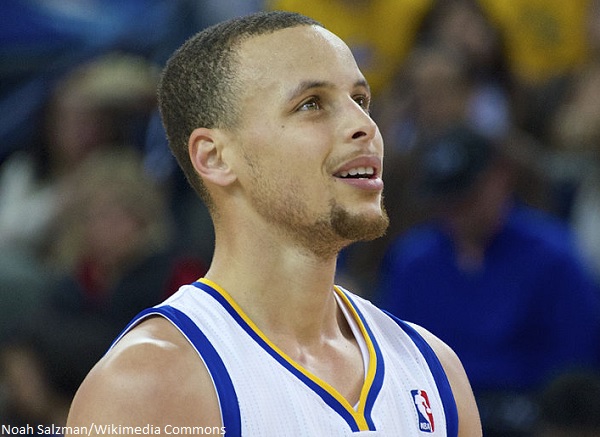 The Golden State Warriors' move to Chase Center in San Francisco next year is anticipated by many, though it will present some complications.
The Warriors' current home at Oracle Arena in Oakland is more accessible for many than Chase Center, which will be located in the Mission Bay neighborhood of San Francisco, where there is more traffic and congestion. Stephen Curry and his family live in the East Bay, closer to Oracle Arena, so he's wondering what the best way to travel to games will be.
During an episode of "5 Minutes from Home with Stephen Curry," Daveed Diggs asked Curry how he would get to future games.
"That's what I'm trying to figure out. Our family's rooted in the East Bay. The commute on the bridge … I may have to pull a Kobe," Curry said.
"Pull a Kobe" is a reference to Kobe Bryant, who used to take a helicopter to Lakers games to avoid the traffic.
Curry may have been joking, but it seems like he may consider the idea.
As for moving away from Oracle, Curry said, "it's bittersweet for sure."
H/T SFGATE