Steph Curry called for technical foul for tossing ball up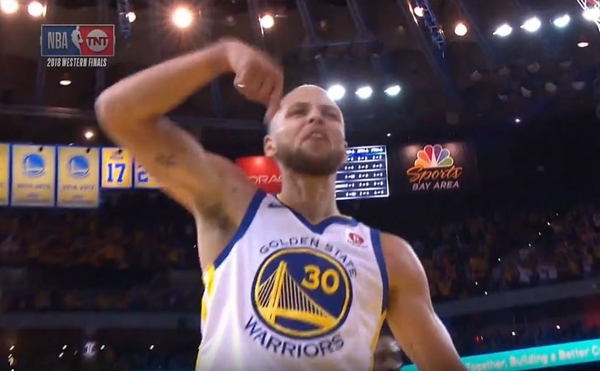 Steph Curry was called for a costly technical foul late in Game 2 of the NBA Finals on Sunday night.
Toronto Raptors star Kawhi Leonard was driving to the hoop with just over a minute to go and was fouled. Curry got a hold of the ball following the foul and threw it into the air. Referee Scott Foster called Curry for a tech for launching the ball. Curry seemed surprised about the result.
Leonard made his technical free throw and then two more for being fouled on his drive to the basket to bring his team back from down eight to make the score 106-101.
Danny Green made a 3-pointer to bring Toronto within two of Golden State. If not for a clutch 3-pointer by Andre Iguodala that made it a two-possession game in the final seconds, things could have gotten really interesting in the final seconds.
Curry, who was said to be playing ill in the game, finished with 23 points on 6-for-17 shooting.