Ohio State QB Tate Martell backs teammate Haskins for Heisman with great tweet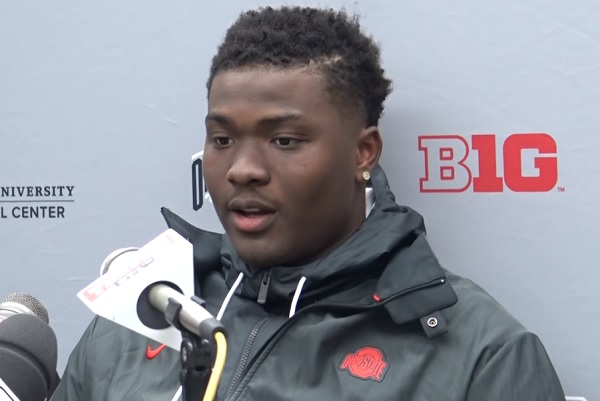 Tate Martell sent an awesome tweet on Friday night supporting teammate Dwayne Haskins for the Heisman Trophy.
Haskins is one of three finalists for the Heisman Trophy, which will be presented on Saturday night. But a graphic NBC Sports shared on Twitter only compared the stats of Tua Tagovailoa and Kyler Murray, leaving Haskins out of the picture.
Martell, who is Haskins' backup at Ohio State, called the tweet "disrespectful" and supplemented his case with some great stats. 
Martell compared the stats of all three QBs against top 30 Power 5 defenses. He also showed the stats of the QBs against Top 10 defenses. His stats even included a funny line.
He has a point. And he deserves extra points for such a great tweet.
But so much of this picks on Tagovailoa for his one — and only — bad game of the season, which came against Georgia on a sprained ankle. He still had 3 touchdowns in a 29-0 road win at LSU — and was extremely sharp in that game. They're easily one of the top 10 defenses in the country, even if the stats don't show it thanks to the competition they faced. 
Bottom line: All three quarterbacks were incredible this season. You can't go wrong picking any of them to win it, because they're all deserving.