Chris Mortensen had awesome quote about bad Patriots reporting in 2008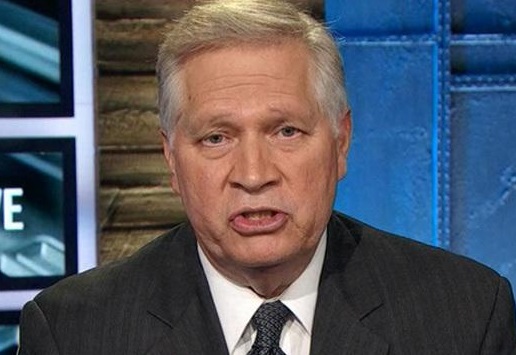 I'm not usually one to take something a person did or said eight years ago and throw it in his or her face, but this is just too good to pass up.
Early Thursday morning, ESPN apologized to the New England Patriots after its employees made multiple references to a report about the Patriots cheating by filming the St. Louis Rams' walkthrough before the Super Bowl in 2002. The report turned out to be false. In digging up past stories about the walkthrough tape that never was, I came across an unbelievably ironic quote from ESPN's Chris Mortensen.
As many of you know, Mortensen helped the Deflategate scandal erupt early on when he incorrectly reported that 11 of the 12 game balls the Patriots used in the AFC Championship game were underinflated by a full two pounds per square inch each. It took Mortensen more than six months to address his false report and slightly longer to delete the initial tweet.
What's your point, Del? Check out what Chris Mortensen said back in 2008 about the Boston Herald's false report regarding the Patriots filming the Rams' walkthrough.
"Other media outlets including ESPN, had this allegation and pursued this allegation for months, and it just didn't meet the standard in terms of what you needed to report it, and the Boston Herald evidently felt they had met the standard to report it. They need to come out and say, 'We stand by our story' or they need to have a retraction and apology and deal with the consequences of it, but certainly it's damaging to the Boston Herald at this point, especially if they stay silent on the subject."
That's almost too easy.
I have never blamed Mortensen for running the story about the Patriots' balls being two pounds underinflated. He obviously got information from a source he felt was reliable (was it this NFL employee?), which is essentially what reporting is. However, he completely ignored his own seven-year-old advice by staying silent for months and neither retracting nor standing by his initial report.
Practice what you preach, Chris.