Chris Mortensen on not fixing Deflategate report: I'm still figuring Twitter out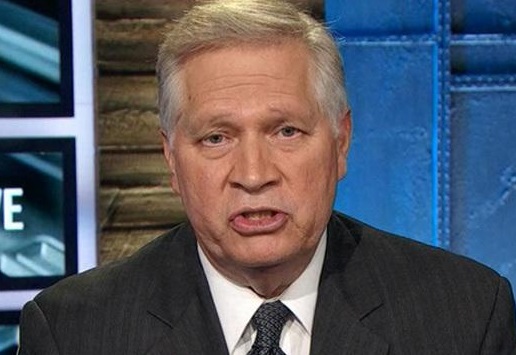 Less than a week after he bailed out of an interview with WEEI in Boston at the last second, ESPN's Chris Mortensen joined "The Dan Le Batard Show" on Monday to address his false report about Deflategate.
Back in January, Mortensen reported that 11 of the 12 footballs the New England Patriots used in the AFC Championship Game were found to be two pounds per square inch underinflated. The Ted Wells report proved that information was false, but Mortensen never retracted the report.
Mortensen finally deleted the initial tweet on Tuesday. What took him so long? Apparently he still can't figure out this whole Twitter thing.
"What needs to be corrected has been corrected," Mort told Le Batard, as transcribed by Deadspin. "I didn't correct it on Twitter, which was a mistake by the way. Twitter, I'm still trying to figure it out. The bottom line is, as the Wells Report showed, there were not 11 balls that were all two PSI under the 12.5 minimum requirement."
That "delete" button can be quite elusive.
While Mortensen admitted that he made a mistake by leaving the tweet up, he doesn't feel that his false reporting had any type of major effect on the way Deflategate has been viewed. In his opinion, even the actual measurements from the Wells report — which you can see here — prove that the Patriots were using "significantly" underinflated balls.
"I already had changed the descriptive tone. And I did with our news desk, pretty early, to 'significantly under inflated.' And I will never retract that," Mortensen said. "The two pounds PSI, that was obviously an error and clarified and corrected. If you want to call it a retraction … what I didn't do was retract it on Twitter. And that was probably technically a mistake."
Obviously, saying that the balls were "significantly" underinflated is a matter of personal opinion. Depending on which gauge you want to focus on in the Wells report, it could easily be argued that New England's game balls were just slightly under — especially after accounting for the Ideal Gas Law, which Wells' team mentioned.
No one should blame Mort for running with information that he felt was solid, especially if it came from this NFL source. But arguing that his report didn't help shape the public's opinion of Tom Brady is a complete cop out.