Dwayne Haskins fires back at critics who say he can't throw deep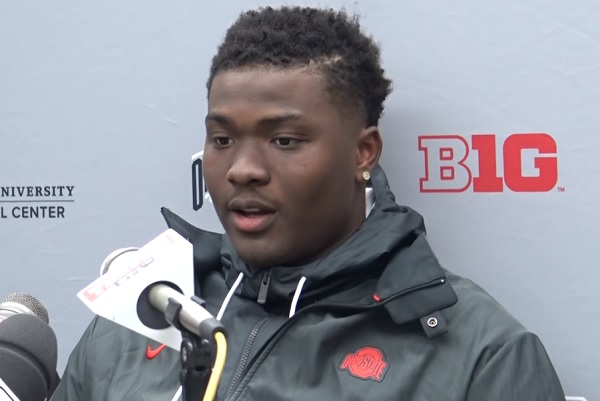 Dwayne Haskins is still fighting for a starting job with the Washington Redskins, and he made a pretty good case for himself with the deep touchdown pass he threw during Thursday night's preseason game against the Cincinnati Bengals. Rather than let his play do the talking, the former Ohio State star was quick to throw it in face of his critics.
One of the concerns some people have expressed about Haskins is his inconsistency with throwing deep passes. His touchdown pass in the second quarter on Thursday was a perfect strike that traveled 45 yards in the air and came in the face of pressure.
Dwayne Haskins' first TD pass of the preseason is a BEAUTY #CINvsWAS pic.twitter.com/vRlB69sP8o

— NFL (@NFL) August 16, 2019
After Washington's 23-13 loss, Haskins mocked those who claim he can't throw deep.
Sheeshhhh lol I can throw the deep ball all day https://t.co/VCCpWDEJRr

— Dwayne Haskins, Jr (@dh_simba7) August 16, 2019
Haskins obviously still has plenty to work on, and he is not the frontrunner to earn the Week 1 starting job as of now. However, that touchdown pass was very much an NFL throw, and it's the type that Haskins will need to make in order to justify being a first-round pick. A few more of those and the QB competition will really start to heat up.