Peyton Manning was 'fairly close' to joining Redskins in 2012, claims Mike Shanahan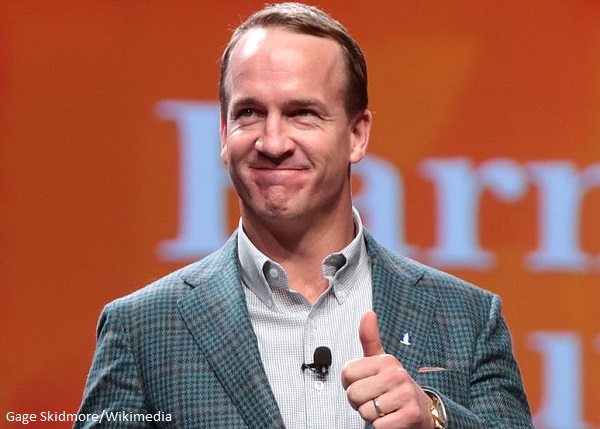 Peyton Manning ended up having a very successful end to his career with the Denver Broncos, but if one former coach is telling the truth, the story could have been a lot different.
As part of an oral history on Manning's 2012 free agency by Nicki Jhabvala and Lindsay Jones of The Athletic, then-Washington Redskins coach Mike Shanahan said his team was interested in Manning and thought they had a real chance to get him.
"I followed his career. I know him quite well, so I feel like we had an excellent chance to get him," Shanahan said. "But knowing that Eli was in the NFC East, it surely wasn't a slam dunk."
Manning went as far to meet with Shanahan and his son Kyle, the team's offensive coordinator. While Manning said he was impressed with Kyle and the offense, he said Washington's decision to trade up for the No. 2 pick in that year's draft effectively eliminated them as a possible destination.
"They had made a trade for the second pick of the draft, which they ended up taking Robert Griffin III," Manning said. "So as soon as they made that trade, even Mike kind of knew that eliminated them."
Mike Shanahan said he felt Manning was "disappointed" Washington had made the trade, and claimed that Broncos general manager John Elway later told him that Manning had preferred Washington.
"He said, 'Mike, do you realize that Peyton, I think, was going to go to your place? I think he really wanted to go to your place more than our place,'" Shanahan recounted. "I said, 'Really? I didn't know that.' And that came from John. I knew we were fairly close."
The entire oral history is worth reading, as pretty much everyone involved was interviewed about what led to the ultimate decision.
It's safe to say things probably would have been a lot different had Manning landed with Washington. Would he have made two more Super Bowl appearances and won another title? Possibly not, and it may have ended as unfortunately as the Griffin era did. Or maybe the organization wouldn't have made the Griffin trade, kept its draft picks, and would have put themselves in a better position to surround Manning with talent.