Magglio Ordonez and Vladimir Guerrero Get Haircuts to Turn Slumps Around
Magglio Ordonez and Vladimir Guerrero have been two of the premier sluggers in the game. Vlad is an MVP winner and Mags has won the batting title and is a six-time All-Star. But both players have endured tough starts to the season. Vlad's been hampered by a torn pectoral muscle and is experiencing his worst offensive season ever. Mags hasn't had any injuries that we know of but he's having his worst offensive year ever. Perhaps coincidentally, both players got haircuts on the same day to try and change things up: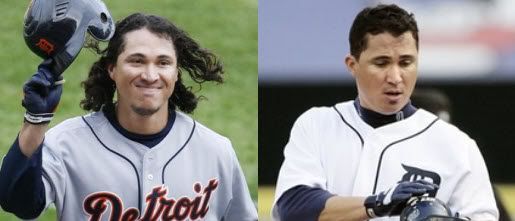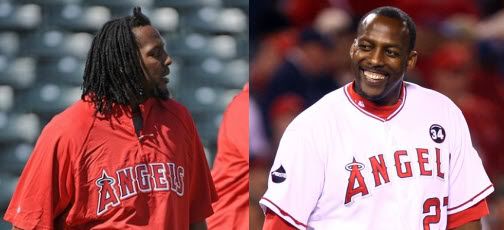 Now if you ask me, that sort of long hair has no business in baseball in the first place when you have to wear hats and batting helmets every day because they make both harder to fit. It also appears as if the changes to the 'dos made a difference — Vlad broke out of his slump with just his second home run of the season. The Mags went 2-for-4 which is nice, but he continued his alarming season-long lack of power. This is a year where we've seen quite a few superstars drastically change their hair. There's no doubt these guys were trying to turn their fortunes at the plate around with the cuts — a slump seriously messes with your head.