Arrests Spice Up UCLA Offseason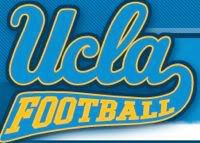 While the death of John Wooden, the national championship run by the softball team, and the College World Series appearance by the baseball team have hogged headlines around Westwood lately, UCLA football found a way to steal a piece of the spotlight. As Inside UCLA initially reported Saturday morning, three incoming freshmen for the UCLA football team were arrested on suspicion of theft. Here's the official report from the AP:
Sgt. Paul Stewart said Sunday the victim called police to the dining area of the Hendrick Hall dormitory, where she found her bag missing from a storage locker Wednesday. After an investigation, three 18-year-old freshmen enrolled in the school's summer session were taken into custody.

Los Angeles County Sheriff's Department records show Joshua Shirley, Shaquille Richardson and Paul Richardson were booked at a county jail and released early Thursday morning.
To think UCLA was celebrating a victory for stealing some recruits away from USC … this explains it. Back when Rick Neuheisel was hired as the team's coach, this is the exact issue about which I was worried. Neuheisel said two years ago that he would be harsher with his penalties for the team so I guess we'll see if he walks the walk. While I want to see more facts of the case come out before serious decisions are made, this is a bad sign and not what anyone should want with the program.
Sources:
Three Bruin incoming freshmen reportedly arrested on felony theft charges [Inside UCLA]
3 UCLA Players Arrested On Suspicion Of Theft [AP/CBS]