Hayden Panettiere, No Longer Jail Bait
I'm not even quite sure how the whole thing went down, but starting back sometime in July, I realized Hayden Panettiere wasn't quite 18. Of course, it didn't take long for me to go to her IMDB page and find out her birthday, and with that, the countdown began. Well, the day is finally upon us, and on the 21st of August, in the year 2007, I will ask you all to join me in saying a nice, big, creepy old man, Happy Birthday! to Hayden. Doesn't she deserve it?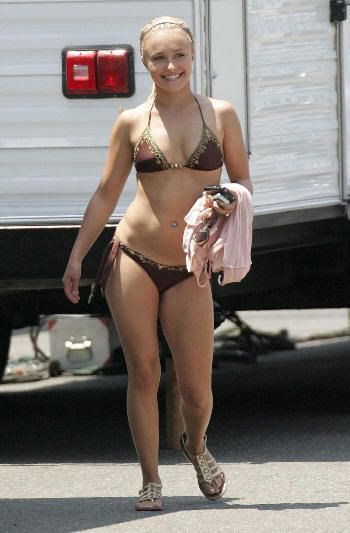 Plenty more Hayden love after the jump.
By the way, Winning the Turnover Battle is just as creepy as me, uh thank you.