T.O. Flips Out on Twitter Over Kirk Herbstreit Gameday Comments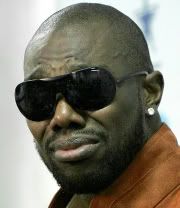 Terrell Owens is the sensitive type, but that's nothing new. He and his partner in crime often appear to be more concerned with public attention than winning games, though we know that's not the case.
One of Terrell Owens' weaknesses is being too caught up with what people think of him. If T.O. were smart, he'd ignore criticism but unfortunately it engulfs him far too often. Take what happened Saturday morning for example.
ESPN college football analyst Kirk Herbstreit apparently criticized the Bengals offense on College GameDay. Based on a tweet from Mike Tauber, Herbstreit "said he couldn't believe he thought [Chad Ochocinco] and TO on the same side of the ball would be dynamic, he said awful."
The result was a twitter tirade by T.O., as we found out from The Big Lead.
T.O. used the tired argument that Herbstreit doesn't have the credentials to criticize Owens because he was only a backup quarterback at Ohio State. First of all, I'm sure Herbstreit would have done just fine at UT-Chatanooga, Terrell, but let's put that aside. As we said regarding Brandon Marshall's problems with NFL Network, watching a lot of football and knowing and understanding the game qualifies one to be an analyst. Kirk Herbstreit — and anyone who's seen the Bengals pathetic offense in action — has the right to criticize what they see.
Apparently the truth hurts, huh T.O.? The reality is that Carson Palmer and the offensive line are far more the root of Cincinnati's offensive struggles than anything else. On that point, I do defend Terrell.