Join the LBS March Madness Pool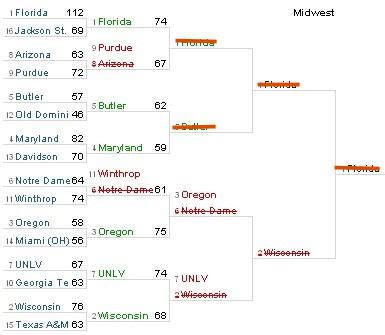 Ordinarily I can't stand March Madness, as you all well know. It's around this time that I write off around 20 bucks, spread over four or five losing brackets. My picks always suck, and I always finish last. Need I remind you once again why I hate March Madness? Anyway … I have set up the official LBS March Madness Pool on Yahoo! Sports. It's simple to join: just follow this link to sign up for the league. You'll need a Yahoo ID to enter your picks. The group ID is 133486, password: bobknightssweater.
And there's one good thing about joining the LBS Pool over all the other pools: it's free. Oh yeah, you're also guaranteed NOT to finish last; that spot is already reserved for me (that picture above is so you know what you're up against). So sign up to earn ultimate bragging rights!