Chris Paul hooked up Jazz players during uncertainty after Rudy Gobert's positive test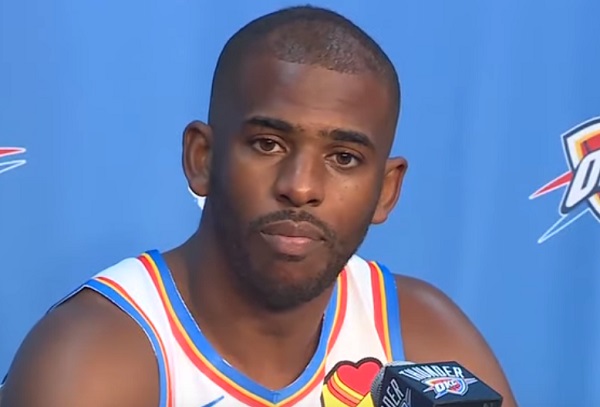 Chris Paul had a nice gesture for the Utah Jazz during their uncertain time last month as they awaited testing for the coronavirus.
The Athletic published a story on Friday that had an inside look at the Jazz, whose center, Rudy Gobert, had the first positive coronavirus test in the NBA.
After learning about Gobert's positive test, the NBA postponed that evening's game between the Jazz and Paul's Oklahoma City Thunder. As players stood around uncertain of what the future held, and readying to be tested for the virus, Paul had his security guard go on a beer run for him. CP3 hooked up the Jazz players with beer and wine to help them pass the time of uneasiness.
"One of the best things all night was Chris Paul trying to get us some refreshments, which was great," Jazz coach Quin Snyder told The Athletic. "That was a nice gesture."
At that time, the players probably could not have predicted that a nationwide shutdown would ensue, and that the future of the entire season would be in question. But for those scary moments, Paul did what he could to try and help them pass the time.
Paul, 34, is a 10-time All-Star and the president of the players' union.