Daniel Snyder Does Not Like Vanilla Ice Cream, So Says Mike Nolan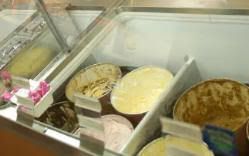 I had been meaning to write this story for quite some time, but it wasn't until this morning when I linked to a post about Daniel Snyder that I was reminded to share it. I'm finishing up John Feinstein's book, Next Man Up, which is a behind the scenes account of the 2004 Baltimore Ravens. That season, Mike Nolan was the defensive coordinator with Baltimore, his last year with the team prior to accepting a head coaching position with the 49ers. Well, Nolan shared a story from his days with the Redskins. Apparently he and owner Daniel Snyder did not get along.
Early that season, after a Redskins loss, Snyder told Nolan that his defensive calls were "too vanilla." Like the other coaches, Nolan had figured out by then that trying to explain football to Snyder was pointless, since he already had the game figured out. A few days later a gallon of 31 Flavors ice cream showed up on Nolan's desk with a note that said, "This is what I like. Not vanilla."

Nolan laughed and sent Snyder a note: "Thanks for the ice cream. My kids enjoyed it."

"The first time it was actually kind of funny," Nolan said. "I didn't mind it at all."

The next time wasn't as funny.

The Redskins lost on the road to Dallas, and Nolan went into his office late Sunday night to start looking at game tape. When he arrived, there were three giant canisters of melting 31 Flavors ice cream on his desk with another note: "I wasn't joking. I do not like vanilla."
Feinstein had the story confirmed by other sources around the league. How great is that one? Leave it to Snyder to take a fun figure of speech and turn it into literal meaning. If anyone wants to find out why the Redskins suck so much, you don't have to look any further than the top. Now, whenever the Niners and Redskins meet, you know whose side to wager on.