Report: 'Growing sense' Packers will replace Mike McCarthy after season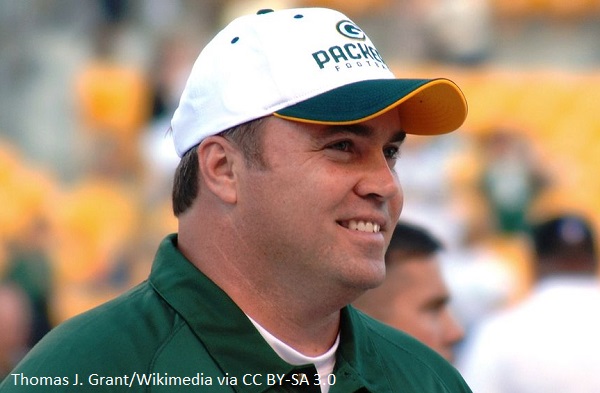 Mike McCarthy deserves much of the blame for the way the Green Bay Packers lost to the Seattle Seahawks on Thursday night, and the head coach's blunders late in the game have done nothing to quiet talk of him being on the hot seat.
Michael Silver of NFL.com reported on Friday that there is a "growing sense" McCarthy will be fired at the conclusion of the season unless the 4-5-1 Packers experience a dramatic turnaround. Silver's colleague Ian Rapoport later confirmed that McCarthy's job status is "pretty clearly up in the air."
#Packers TE Jimmy Graham did suffer a broken thumb last night, sources say, and the team is trying to determine how much time he'll miss. Meanwhile, we also discuss coach Mike McCarthy's job status. pic.twitter.com/HDiV8dHN2Q

— Ian Rapoport (@RapSheet) November 16, 2018
With the Packers trailing 27-24 late and 4:20 remaining in the fourth quarter, McCarthy opted to punt the ball on 4th-and-2 from Green Bay's 33. The Packers had just one timeout remaining, and the Seahawks were able to convert two first downs and kneel out the clock. McCarthy should have known he was missing several key defensive players and never banked on his defense making the stop.
Even if McCarthy did think his defense was up to the task, there was little risk in going for it on fourth down. Green Bay would have needed a stop either way, so they could have turned the ball over on downs and then held Seattle to a field goal, still giving the ball back to Aaron Rodgers in a one-possession game.
As if all that wasn't questionable enough, McCarthy also failed to challenge a key play during the fourth quarter drive that gave the Seahawks the lead.
Rodgers has been openly critical of Green Bay's offense this season, and there have been reports that he may not be able to coexist with McCarthy much longer. If the Packers continue to struggle and miss the playoffs, it seems more likely than not that McCarthy will be looking for work.