Giants P Santiago Casilla injures himself trying to beat out infield single (GIF)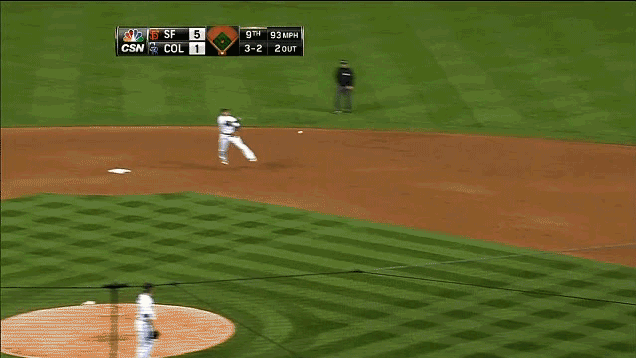 Like most other relief pitchers, Santiago Casilla has had very few at-bats during his career. On Thursday night, the San Francisco Giants righthander experienced the fifth plate appearance of his career and first since 2012. The Giants probably wish they replaced him with a pinch hitter.
With San Francisco leading 5-1, Casilla chopped a ground ball up the middle. He was desperate to pick up his second hit ever, so he sprinted down the first base line and tried to beat the throw. Not only was he unsuccessful, but Casilla fell as he was running through the bag. That's when this happened.
Right hamstring for Casilla, MRI tomorrow. Likely to DL tomorrow, Bochy said. He's talking to Sabean about roster now.

— Alex Pavlovic (@AlexPavlovic) May 22, 2014
To make matters more frustrating, Bruce Bochy said he instructed Casilla not to swing at all during his plate appearance. Sometimes managers know what they're talking about.
Ironically, Casilla is the same guy who walked on four pitches in one of the most pathetic at-bats you will ever see a few years back. Maybe he's still trying to compensate for that.
GIF via Deadspin