Ranking the top ten quarterbacks in the 2019 NFL Draft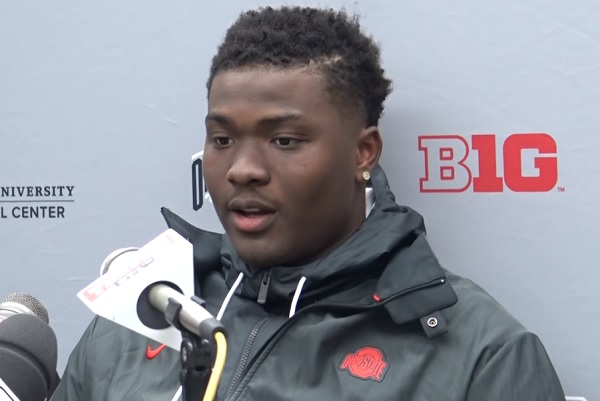 It would be fair to say that the 2019 quarterback class is not the most elite one we've ever seen. Serious questions linger around even the top-ranked signal-callers on the big board, and neither of them looks like a guaranteed franchise quarterback. That won't stop quarterback-needy teams from pursuing them and spending high draft picks on some of them, because there's a good bit to dream on, too.
Here are the top ten quarterbacks in the 2019 draft class.
10. Brett Rypien, Boise State
There is certainly a family pedigree here, as Brett Rypien is the nephew of former NFL quarterback Mark Rypien. A four-year starter at Boise State, he also has experience, and it showed — Rypien was very good at reading progressions and getting a quick release in college, and is a fairly accurate and intelligent passer. Teams will like that. The problems come in the fact that he's a bit undersized (6-foot-2, 210 pounds), can be rattled by pressure, and most importantly, has questionable arm strength for the NFL level. A lot of his 29 college interceptions came from poorly-thrown or inaccurate deep balls. He could be groomed to succeed in a shorter passing game, and has enough skills to make an NFL roster.
9. Jarrett Stidham, Auburn
Stidham was talked about as a potential first-round pick prior to his final season at Auburn, but an underwhelming campaign raised significant concerns about his NFL ability. He wasn't any better than he was in 2017 in any aspect, and actually seemed less accurate in his senior year (60.7 completion percentage) than he did in his junior one (66.5 completion percentage). How much of that was down to an ineffective Auburn offensive line is a fair question, but he didn't really respond well to the pressure that opposing defenses brought. Stidham is still regarded as a good, intelligent passer with enough arm strength and running ability to play at the next level, but he looks like more of a project than he probably hoped to at the start of 2018.
8. Clayton Thorson, Northwestern
A four-year starter in a pro-style offense means Thorson had some serious developmental advantages at Northwestern, and he achieved a division title in his final season there. The big problem is that development sort of stopped after an outstanding 2016 season. He's fundamentally sound, but limited beyond that. He is intelligent but lacking in elite arm strength, accuracy, or speed. It means he has a high floor as a pro-style backup, but not an elite ceiling.
7. Will Grier, West Virginia
Grier posted dominant numbers at West Virginia, putting himself on the NFL Draft map, but he has his limitations as a passer. The primary concerns lie in his arm strength and physical tools, which aren't elite. There is also concern that he is a system quarterback who didn't face many zones and is going to be in for a rude awakening against more complex and prepared NFL defenses. Still, he is a good athlete and has intangibles. While his fearlessness can lead to him forcing some questionable throws, it's an attribute that can certainly be honed at the next level.
6. Tyree Jackson, Buffalo
Jackson is the sort of quarterback that needs a lot of work, but teams will bet on his physical tools that can't be taught. First and foremost among them is his arm strength. At 6-foot-7 and around 250 pounds, Jackson is also one of the best physical specimens in the draft, adding excellent size to his cannon of an arm. These players tend to be boom or bust, and Jackson's current limitations are obvious: his accuracy needs a lot of work, his mechanics are unorthodox at best, and he needs to learn to read defenses better. Still, the combination of arm strength and physical intangibles is a rare one, and someone will take a developmental flier on him.
5. Ryan Finley, NC State
NFL teams will like Finley for the same reason they like Thorson: he has a high floor as a backup and potential marginal starter who can manage a game without hurting anything too much. They'll also like that, unlike Thorson, he showed steady improvement throughout his college career, and that will make teams think he has even more to offer. Finley has pro-style experience, an accurate arm with some deep ball ability, and the intelligence to read and bait defenses. There are questions over his decision-making, however, as well as his physical ceiling as a passer. Still, he looks like a backup at worst, and there are worse things for an NFL quarterback to be.
4. Daniel Jones, Duke
Jones is a potential first-round pick despite lacking obvious franchise skills. His accuracy beyond 10 or 15 yards is questionable, and he doesn't quite demonstrate the poise under pressure that NFL teams would want to see. He is, however, a smart, quick passer with excellent mechanics and experience in a pro-style offense. He also has the ability to run a bit, too. He will need to adjust to the realities of the NFL and its defenses, but he has the potential to be a starter in the league. He's a perfect developmental candidate to sit for a couple years behind a veteran who still has a bit left in the tank.
3. Drew Lock, Missouri
Lock had college success and boasts a very good arm with the size required to be an NFL quarterback. He's also experienced and well-regarded as a leader, and many came away impressed with his Senior Bowl performance, boosting his draft stock in the process. He has shown the ability to throw sharp, accurate throws, but it can still be rather inconsistent with Lock, and elite defenses still give him problems. It is a legitimate concern that he struggled more often than not against top-flight SEC opposition. Still, the tools are there, and he's flashed enough potential that he, too, is being tossed around as a potential heir apparent.
2. Dwayne Haskins, Ohio State
Haskins is a pocket passer through and through (despite what one commentator thinks), but a good one. He picked apart some very good defenses at Ohio State — see his total destruction of Michigan in his final game against them in 2018 — and has shown flashes of everything you look for in an NFL quarterback, from arm strength to accuracy to confidence. His progressions will have to speed up, he's not great at escaping pressure, and he is still prone to bad decisions at times. A lot of his concerns are mental. If he can overcome them, he can be a top NFL quarterback.
1. Kyler Murray, Oklahoma
Still regarded as the most likely No. 1 pick, Murray's final season at Oklahoma was so good that he was given enough incentive to quit baseball and go pro in the NFL, leaving behind guaranteed millions. There are still plenty of lingering questions, but there is no ignoring the arm strength, velocity, and quickness. There is also no ignoring how undersized he is, how inexperienced he is in the grand scheme of things, and how he got truly battered by the best defensive line he faced all year, though he settled in a bit more late against Alabama. He's an incredible athlete with the requisite physical tools to make it in the NFL, but he needs to improve mentally, particularly with his decision-making. Small quarterbacks can succeed in the league, but it remains to be seen if he's one of them. Someone is probably going to bet their job on his ability to do so.