David Ortiz angry again over error he thought was a hit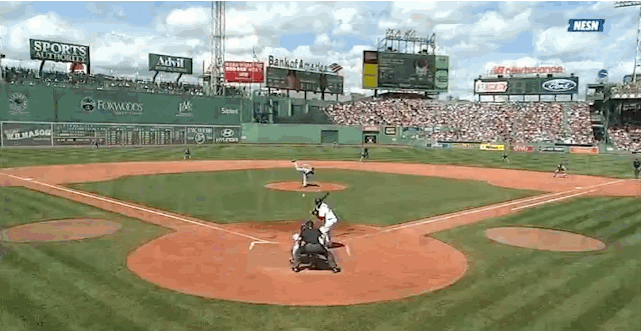 David Ortiz once again feels like he has been cheated out of a hit, and he is furious about it.
The Boston Red Sox slugger ripped a ground ball down the first base line in the seventh inning on Wednesday night that was misplayed by Joe Mauer, and the official scorer ruled it an error. Ortiz thought he hit the ball so hard he should have been awarded a hit.
"It was so hard-hit, man," Ortiz told reporters after the game, per Julian Benbow of The Boston Globe. "I mean, what else is Mauer to do? He dove for the ball. He knocked it down."
As Ortiz was walking off the field at the end of the inning, he looked up at the Fenway Park scorer's box and put his thumb down. Apparently Big Papi feels this is not the first time he has been cheated out of a hit at home.
"What is he watching?" Ortiz asked. "He's not watching the same ballgame that everybody's watching, I guess."
"People are supposed to have your back at home, and it never happens. It's always like that. I've been here more than a decade and the scorekeepers here are always horrible. This is home, man."
Wednesday should have been a happy night for Ortiz, as he and Mike Napoli hit back-to-back home runs in the 10th inning to give the Red Sox a walk-off win over the Minnesota Twins. Still, he was furious enough after the game that he felt the need to blast the official scorer.
"I always look like I am the bad guy, but they always end up changing it," Ortiz said. "So, don't be just checking on Papi, check on the scorekeeper to see what he's doing wrong. It's something that's getting out of control."
This is nothing new for Ortiz. Last month, Papi was livid after a ball that fell between two Texas Rangers players was ruled an error. He also once barged into Terry Francona's press conference to complain about a scoring change that ended up being a well-executed prank. Don't ever let this man tell you he doesn't care about stats.
GIF via Eye on Baseball