Most ESPN Zones Are Closing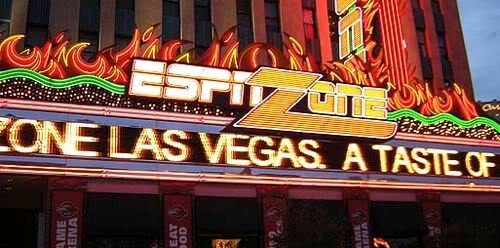 I guess the proverbial "writing was on the wall" with the news that most ESPN Zones will be closing down. The LA Times cites a source familiar with the matter when they say all locations but those with a direct tie to a Disney property will be closed down, meaning the Anaheim location that is part of Downtown Disney is likely to survive. Slightly less than a year ago, Disney closed down its Denver ESPN Zone location while they shut down the Atlanta location about eight months ago. On Tuesday, it was announced that the Chicago location would be closing down. Most of the locations have struggled due to the economic downturn, not unlike many other businesses.
The remaining ESPN Zone locations likely to close include New York City, Baltimore, Las Vegas, and Washington D.C. The Anaheim location will likely remain for the aforementioned reason, while the location at L.A. Live is a franchise location and somewhat independent. As someone who's been to a number of these locations, I have to say that it's unfortunate they're shutting down. While the menu was unquestionably pricey, ESPN Zone was always a fun place to go watch games and screw around in the arcade area. I guess the problem, aside from the prices, was that not too many people think about going to the ESPN Zone to watch a game rather than their local bar.
Sources:
Disney is said to be closing most of its ESPN Zone restaurants [LA Times]